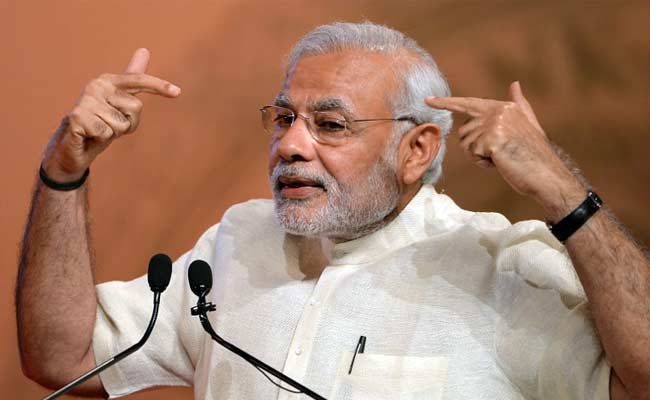 New Delhi:
Prime Minister Narendra Modi has explained why he chooses to visit more than one country during his foreign tours. "I'm from Ahmedabad where we have a saying, 'single-fare, double journey'," he told newspaper Hindustan Times in an interview.

"I usually try to visit two to four nations," said the Prime Minister, who leaves today on a seven-day tour to take his push to turn thriving India into a major manufacturing and investment hub to Eurozone's two biggest economies, France and Germany. He will also visit Canada.

France will be the 13th country the PM will visit in 11 months since he assumed office last May. The Opposition back home has criticised his frequent and long trips abroad.


"I expect my visit to be helpful in advancing our Make in India initiative. The free trade agreement discussions are ongoing and would be reflected in my meetings," he said in the interview adding, "No Prime Minister has visited these countries for a long time.
"PM Modi launched the "Make in India" campaign last year as the centrepiece of a project to rewrite the country's reputation as a tricky place to do business in, beset by bureaucracy, corruption and a stringent tax regime.
In his interview, PM Modi also said he was open to dialogue with Pakistan "on all outstanding issues" in an environment free from terrorism and violence. "Peace can only thrive when the climate is right," he said.
The prime minister said restoring faith in India after the previous UPA rule was his government's achievement. "And what is the situation now? Is there a policy paralysis anymore? No. Is there a transparency issue? No. Is there stagnancy in governance? No. Instead, there is dynamism."