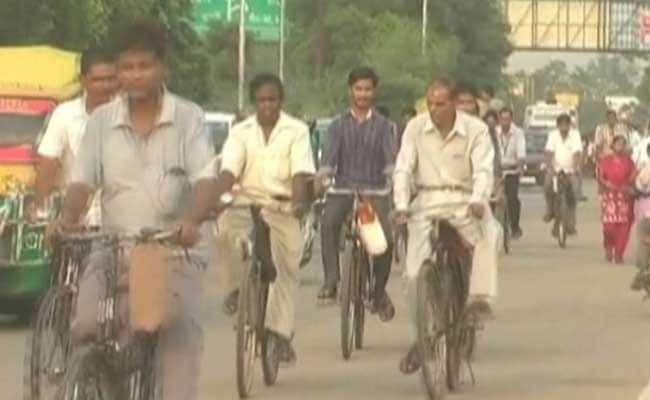 Ghaziabad:
For 42-year-old Ram Kumar who has to travel four kilometres for work at a construction site in Ghaziabad, a cycle that he got two years ago from the state government's labour welfare fund, has made life a lot easier. But the handout did not come for free.
Funds that were used on bicycles, which curiously happen to be the election symbol of Uttar Pradesh's ruling Samajwadi Party, were first meant to be spent on things like healthcare, insurance, child care benefits, scholarships and aid for all round development.
But seven months before the 2014 national elections, the Ghaziabad Building and Constructions Workers' Welfare Fund used Rs 2 crore on cycles and some solar lamps while Rs 1 crore was spent on the doling out the other benefits to some.
The Rs 3 crore expenditure pales in comparison to the more than Rs 150 crore that lies unspent. State-wide, Rs 62 crore of the total Rs 252 crore was spent on cycles since 2009.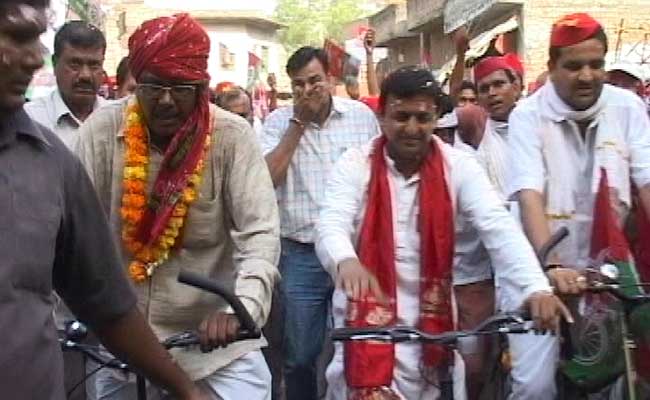 "I got my labour welfare card two years ago and was only given a cycle at the time," Mr Kumar says. It is day-labourers like him who have contributed Rs 100 each while the rest was collected from builders who run the construction site to make the government-mandated welfare fund.
But benefits like a good education for his children are still a distant dream. "The authorities took my children to a residential school. But when I went to visit them, the conditions seemed appalling. The children were cooking food there."
Experts say according the Labour Welfare Act, neither cycles nor solar lights are supposed to be part of the benefits listed.
"A solar lamp is important, but the whole eligibility angle is strange," said Jyoti Awasthi director of the non-profit organisation Laxmi.
"You need to have your own house, electricity bill, and water tax, which you have paid for. Now labourers are staying in unauthorised colonies, where they can't really pay for these facilities. Hence their application gets rejected. So what's the point of having these benefits in the first place?"