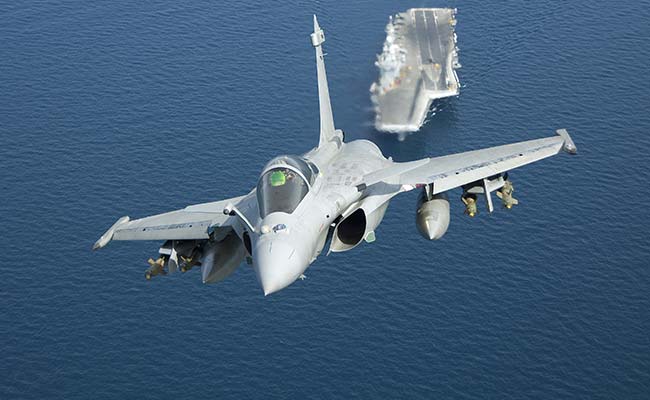 Highlights
Confidentiality clause in 58,000-crore Rafale deal
Details of prices can only be shared if there is legal dispute
Congress alleges inflated prices, crony capitalism, government denies
New Delhi:
Exactly a week after Defence Minister Nirmala Sitharaman promised to share the financial break-up of the 58,000-crore or $8.7 billion deal with France for Rafale fighters, details are emerging on just why the government has still not released this data in public.
NDTV has learned that a confidentiality clause in
the government-to-government deal
signed in 2016 for 36 Rafales means that neither India nor France can release these details unless ordered to do so by a court in the event of a disagreement between both parties.
The Congress has alleged that Prime Minister Narendra Modi's government has caused "insurmountable loss" of taxpayers' money in signing the deal for 36 Rafale aircraft from France.
The opposition party has argued
that the cost of each aircraft is three times more than what the previous UPA government it led had negotiated with France in 2012, statistics which have been strongly disputed by the government.
The government, for its part, insists that its predecessor was never able to close its deal for 126 Rafale fighters for the Indian Air Force, 108 of which were meant to have been made in India in partnership with the state-run Hindustan Aeronautics Limited. They say the deal they have secured in 2016 for 36 Rafales from France in an off-the-shelf buy includes a superior weapons package and complete logistics support at two designated Indian Air Force bases.
The Congress also alleges crony capitalism benefiting billionaire Anil Ambani
, who is seen as close to PM Modi and whose Reliance group is partnering with Dassault. As part of Prime Minister Narendra Modi's "Make in India" campaign, foreign defense companies have to invest a percentage of the value of deals that they have been awarded into India to help the country build its own manufacturing base and wean itself off imports. This "offset" through Reliance is questionable, says the opposition, pointing out that Reliance has virtually no experience in defense manufacturing.
Reliance has threatened to sue over these allegations and says that this offset contract is India's largest ever
.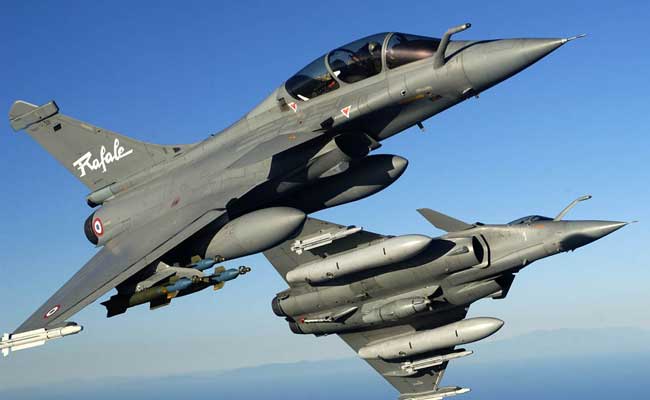 The 51-49 % partnership will see Dassault handle the entire production and guarantee of aerospace components manufactured through the joint venture. Reliance Defence is responsible for providing land and human resources at a site in Nagpur. For now, the JV is meant to manufacture aerospace assemblies for the Falcon business jet which would eventually be manufactured in India for sale to customers around the world. A second Dassault manufacturing facility in partnership with Reliance Defence may come up elsewhere if the group wins an order to manufacture Rafale fighters in India in the future.
A third of the offset value has been reserved for the state-run Defence Research and Development Organisation (DRDO), whose team is scheduled to travel to France soon in part to solicit help in reviving the indigenous Kaveri jet engine project. India is also thought to be interested in acquiring French expertise in low observability technology which would make Indian make military aircraft and warships tougher to detect.
Sources also point out that in government-to-government deals, the precise value of each item being negotiated may not individually be stated. According to Defence Analyst Commodore Uday Bhaskar, "In any government to government deal where there is a platform thats being negotiated with a commitment for life time spares support, there would be a costing under different heads but the disaggregated detail may not always be shared." Air Marshal (retd.) BK Pandey, a former Air Officer Commanding of the IAF's Training Command says, "Its practically not possible to address every detail of every component in the deal. This is because the value of components is bound to change over the life cycle of an aircraft."
NDTV has chosen not to report broad estimates we have obtained of elements of the Rafale contract unless these are confirmed on record by the Defence Ministry.