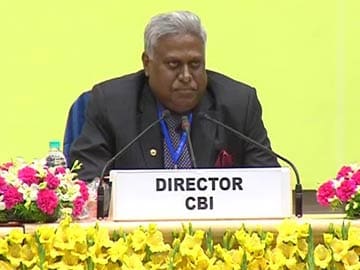 New Delhi:
Lawyer-activist Prashant Bhushan today told the Supreme Court that he was willing to "stake his life" on the authenticity of a list of visitors to CBI chief Ranjit Sinha's home that he submitted earlier this month.
Mr Sinha, who has been accused of compromising investigations into some of the country's biggest financial scams by meeting the accused at home, said "some entries in the diary may be genuine, but it is forged."
He argued that Mr Bhushan is legally bound to reveal the source of the diary; the Supreme Court then asked the senior lawyer to reveal the "name of the whistle-blower who had access to details of cars and people at the CBI chief's house", also the internal documents of CBI in a sealed cover.
The court added, "Once we realise there is some hanky panky, we will certainly go for it. If the court feels an investigation is needed, it will do it, but before that we have satisfy ourselves."
Mr Sinha has filed affidavits refuting the allegations. Speaking to NDTV, he had explained why he met some of the accused at his Delhi home. "I have a residential office and there are many persons who would not like to meet me at the CBI Headquarters due to the undue publicity. Nobody can say I have shown any favours to persons I have allegedly met," he said.
Mr Bhushan, who is a member of the Aam Aadmi Party, has accused Mr Sinha of trying to protect some of the powerful people accused of links to the scandals.
Sources close to Mr Sinha say that he has stressed that contrary to what Mr Bhushan has alleged, he overruled his team to make the case stronger against some of the accused.