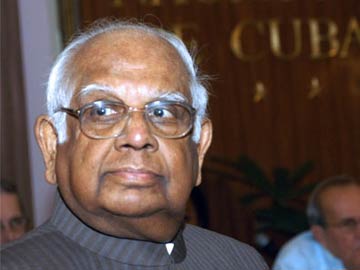 Kolkata:
Observing that the rising instances of crimes against women had "sullied" the image of West Bengal and "people are laughing at us", former Lok Sabha speaker Somnath Chatterjee on Friday asked the authorities to wake up.
In the aftermath of the gang-rape of a tribal woman in Birbhum district allegedly at the behest of a kangaroo court, the veteran Marxist placed a question mark on the efficacy of the state's Mamata Banerjee-led Trinamool Congress government.
"I don't know which way we are heading, series of incidents are happening, culprits seem either not being apprehended or are not being punished.
"The good name of West Bengal has been completely sullied, people are laughing at us, they do not think this is a civilised place. It's high time the authorities wake up," said Mr Chatterjee.
The octogenarian leader said the "barbaric" Birbhum incident has made the people of the state "concerned, worried and ashamed".
"Probably even in the Middle Ages it could not have happened," he said demanding exemplary punishment for the culprits not only in the instant case, but also in all similar cases which have occurred in the recent past.