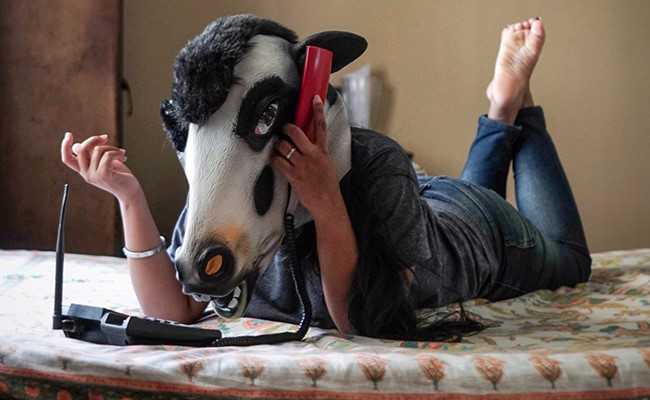 Mumbai:
They are all pictures of women doing everyday activities: a woman on a street, a woman playing the piano in her home, a woman lounging in a boat, a woman at a table in a restaurant.
All unremarkable, except that they are wearing a cow mask.
The photographs aim to highlight violence against women in India, while also drawing attention to a wave of attacks in the name of cow protection.
"People are getting lynched in this country to protect cows. But women's safety is neglected and violence against women is rising," photographer Sujatro Ghosh said of his project. "If we can protect cows, then why not women?"
Violence against women has been under the spotlight since a fatal gang-rape of a student on a bus in New Delhi in 2012 sparked nationwide protests about entrenched violence against women and the failure of authorities to protect them.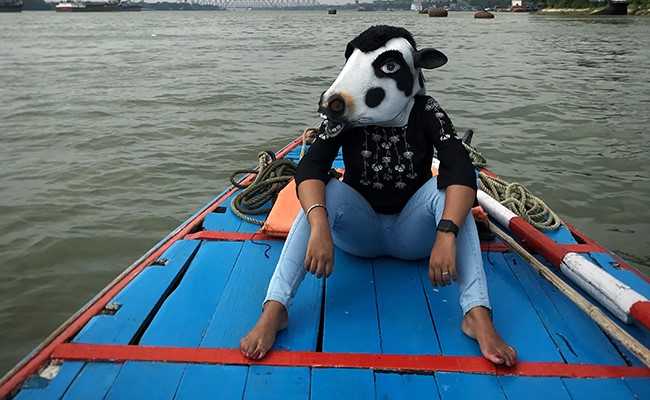 India has enacted tougher jail sentences for rapists and promised to try those accused through "fast-track" courts but rape, acid attacks and domestic violence remain common.
More than 327,390 crimes against women were registered in India in 2015, an increase of more than half since 2010.
But activists say many crimes go unreported because women are afraid of reprisals from their attackers, or because they are ashamed to report them.
There has also been a surge in violence against people accused of harming cows.
Earlier this month, a 16-year old boy was stabbed to death on a train on suspicion of carrying beef, the latest victim of cow-related violence since 2010.
Prime Minister Narendra Modi last week strongly condemned the violence, saying: "Killing people in the name of cow protection is not acceptable."
Mr Ghosh, who began by photographing his friends and family in Delhi and Kolkata wearing the cow mask, said he has been flooded with offers from women to pose for his project since he began posting the pictures on social media.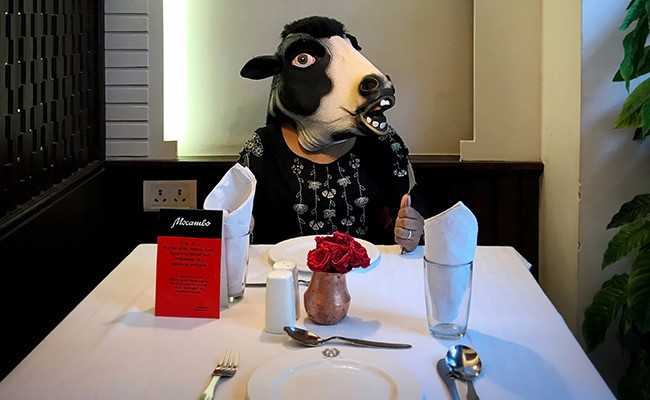 He has taken about 30 photographs so far, and is raising money via crowdfunding to take the project across the country.
But he has also been attacked on social media for the project, which some people see as belittling the cow.
"I hope people get the message and realise we need to protect women with at least as much zeal as we protect cows," Mr Ghosh said.
(Reporting by Rina Chandran @rinachandran, Editing by Emma Batha. Please credit the Thomson Reuters Foundation, the charitable arm of Thomson Reuters, that covers humanitarian news, women's rights, trafficking, property rights, climate change and resilience. Visit news.trust.org to see more stories.)
© Thomson Reuters 2017