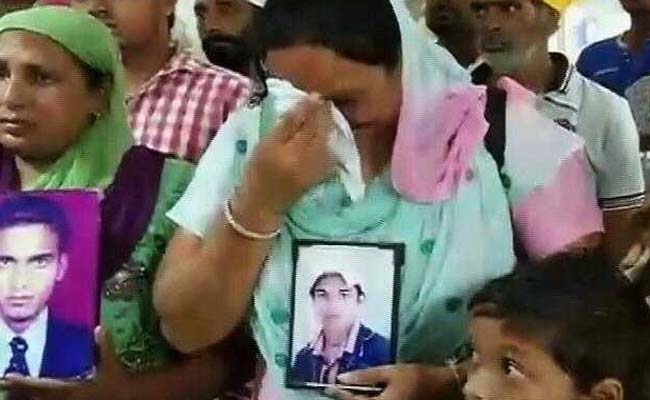 New Delhi:
As the death of 39 Indians kidnapped by the terrorist group ISIS in Iraq in 2014
was confirmed today
in parliament by Foreign Minister Sushma Swaraj, their families reacted with shock and grief.
Some, like Gurpinder Kaur, refused to believe that her younger brother had been killed and questioned why the families were not informed first. "I am duty-bound to tell parliament first," Sushma Swaraj said later, responding to the question.
The minister said she had assured parliament last year that she would
make a statement
as soon as the government received proper proof on the state of the Indians.
"I watched it on TV... This is absolutely shocking because my sources say they are alive. Without letting us know today, you informed the world that they are dead. The news has been on for two hours but we are yet to be informed," said Gurpinder Kaur. Her brother Manjinder Singh was among the Indians captured in Mosul.
"For past four years, the minister had told me that they were alive, I don't know what to believe anymore," she added.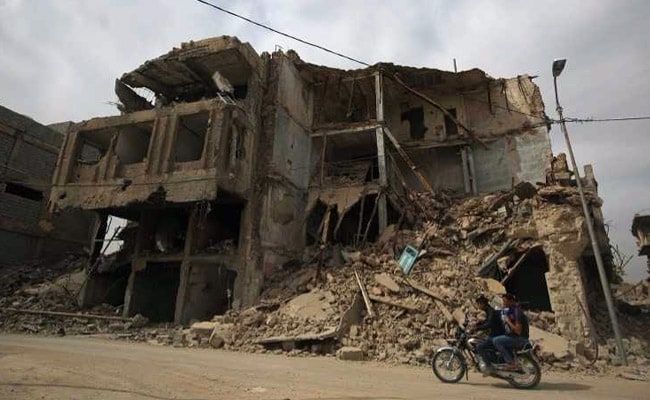 Ms Kaur declined to react saying she wanted to see proof for herself. "I am waiting to speak with her, no information was given to us," she said.
In July last year, the government had said it would presume that the Indians were alive until proof indicated otherwise.
"Declaring anyone dead without proof is a sin and I won't commit a sin," Sushma Swaraj had said in the Lok Sabha, to allegations that she was "misleading the house" on whether the Indians were alive.
Ms Kaur questioned, "If they say they have recovered the bodies, then why did they deny the information earlier?"
The minister told the Rajya Sabha that remains of
30 bodies were found
underneath a mound in Badush, a village in Mosul, with distinctive features like long hair, IDs and non-Iraqi shoes. These were tracked down with a deep penetration satellite and the remains were taken to Baghdad for DNA testing.
"They took our DNA in November," said Ms Kaur.
The remains will be brought back in eight or 10 days, Minister of State for Foreign Affairs VK Singh said.