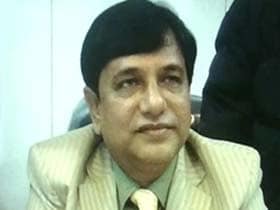 Excerpts from Saradha chief
Sudipta Sen
's letter sent to CBI last week while he was on the run after his chit fund went bust. These are direct quotes:
I shall be committing suicide any moment not because I am physically or mentally sick or weak but because I am feeling helpless about unscrupulous and cheats in the society because of which the entire public money that has been collected in my name or using my name has come to such a risk that I may not be able to refund them, and I cannot live in the society where people call me a cheat or a fraud or use slang on me.


About 160 companies have been floated by me. All are in the name of Saradha and in each and every company I have acted as a sole proprietor. Even all the shareholders and directors appearing in the articles and memorandum of my companies are dummy.


Even my cook Hemanta Pradhan have also included in the name of the Directors, though he does not know the meaning of the Director even.


I was basically from beginning of my childhood highly ambitious and I had an idea that though I have been from a very lower middle class family I could have been able to achieve my goal and to fix up my goal and the sky is the limit.


Basically I have been very emotional and I always get deeply felt by the problem of the people I use to meet and their poverty, their problem in their life always touched me.


Truly I did not know that the money from the people is the violation of the Regulating Authority like SEBI, RBI and other related regulating authority.