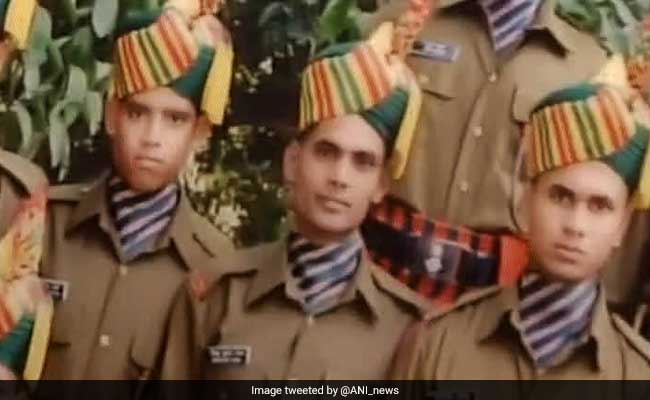 Highlights
Sepoy Dalai was among the 17 soldiers killed in a terrorist attack in Uri
One more soldier, Sepoy K Vikas Janardhan, died of his injuries today
All 4 terrorists who attacked Uri base on Sunday were killed
New Delhi:
As they wait for their son's body to arrive at their West Bengal village, the grieving parents of Sepoy G Dalai, 22, say they want the strictest punishment for those who killed him.
Sepoy Dalai was among the 17 soldiers killed in a terrorist attack at an army base in Jammu and Kashmir's Uri on Sunday. One more soldier, Sepoy K Vikas Janardhan
,
died of his injuries today.
"He was only 22 years old, was a junior. Normally seniors are sent there, why was my son sent there," asked his father. The sepoy's mother told news agency ANI, "He called me on Thursday, said I will go from here... bombs are being thrown... they will kill us."
In Maharashtra's Amravati, the family of Sepoy Uike Janrao, 27, too is waiting for him to arrive home - his body draped in the Indian flag.
Sepoy Janrao's father, who too served as a Sepoy in the Indian Army, said today, "He joined the Army in 2009. He was posted in Baramullah for a month. We spoke just 6 days back."
Sons, husbands, fathers, most of the men who died in the terror attack were resting in tents after a hard day when the terrorists sneaked into the Uri base at about 5.30 am and opened fire, also hurling grenades. The tents caught fire and many soldiers were burned alive.
All four terrorists were killed in a gunbattle which lasted for three hours.
The terrorists struck during a change of command at the base and soldiers from two regiments - 6 Bihar and 10 Dogra - were present. 15 of the soldiers killed were from the Bihar regiment.
Sepoy Dalai and Sepoy Biswajit Ghorai were from West Bengal, Sepoy Uike Janaro, Lance Naik G Shankar and Sepot TS Somnath from Maharashtra; Subedar Karnail Singh and Havildar Ravi Paul from Jammu and Kashmir; Sepoy Javra Munda, and Sepoy Naiman Kujur from Jharkhand and from neighbouring Bihar, Havildar Ashok Kumar Singh, Sepoy Rakesh Singh and Naik SK Vidarthi.
Four soldiers who died were from Uttar Pradesh - Sepoy Rajesh kr Singh, Lance Naik RK Yadav, Sepoy Harinder Yadav and Sepoy Ganesh Shankar. Havildar NS Rawat was from Rajasthan.
Their bodies were flown out of Srinagar this morning after a wreath ceremony, where top Army officers and Jammu and Kashmir chief minister Mehbooba Mufti paid tribute to them.
The Chief Minister later visited the soldiers injured in yesterday's attack, at the 92 Base Hospital of the Army. 20 Army men were injured, seven of them are in critical condition.
The soldiers killed in Uri attack in Jammu and Kashmir on Sunday: