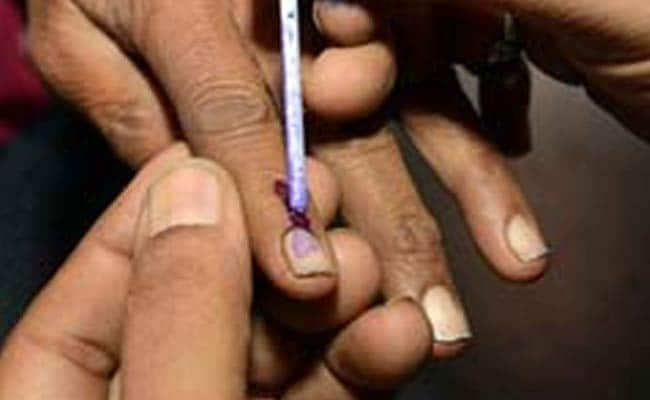 Ahmedabad:
Polling to elect members as well as sarpanchs in 8,954 gram panchayats across Gujarat is being held today with villagers queuing up outside polling booths since morning.
Counting of votes as well as declaration of results for these village panchayats will be held on December 29.
Out of the total 10,279 village panchayats whose five- year tenure ended this month and were supposed to go for polls, 1,325 panchayats have been declared 'Samras' (representative elected unopposed), according to the Gujarat State Election Commission (SEC).
Thus, elections are being held today for only 8,954 gram panchayats, a release by the SEC said.
Samras is a village panchayat where people come together and decide their representatives, including members and sarpanchs, without elections.
The gram panchayat polls are not fought on party symbols and candidates need to fight in their personal capacity. In gram panchayat polls, each voter is required to cast two votes, one to elect sarpanch and another for electing panchayat member for his ward.
For 53,116 wards across the state, around 1.20 lakh candidates are in fray while around 26,800 candidates are contesting for 8,527 seats of sarpanchs.
As per the figures of SEC, total number of registered voters for the polls stands at more than 1.65 crore, including 79.6 lakh women.
More than 22,000 polling booths have been set up across the state to facilitate voting, which is being carried out using more than 44,000 ballot boxes.
To have trouble-free polling, the state administration has deployed more than 50,000 policemen and over 1.35 lakh polling staff across the state, the release added.
BJP had last month swept local bodies elections by capturing 107 seats out of total 123 seats which went for polls in different parts of the state. It was considered a shot in the arm for the ruling party ahead of Gujarat elections next year.
Gujarat Chief Minister Vijay Rupani had then hailed the victory as people's endorsement of Prime Minister Narendra Modi's two recent steps - surgical strikes across the LoC and notes ban.
The party had also won in two municipalities and one taluka panchayat along with majority seats of various other local bodies.
The Congress had manged to capture only 16 seats in local bodies elections.