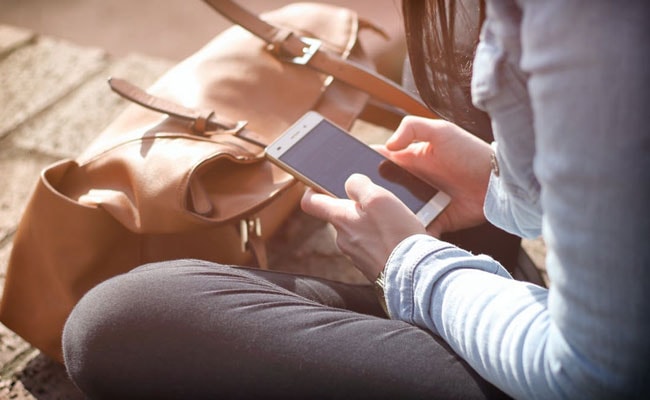 New Delhi:
The number of people visiting the All India Institute of Medical Sciences (AIIMS) Behavioural Addiction Clinic with complaints of "internet addiction" has almost doubled, since the launch of the facility two years ago.
Experts at AIIMS today said increasing number of youth, mostly school and college students, were developing "severe behavioural and psychiatric problems" due to internet addiction.
An internet addiction is uncontrolled use of internet for gaming, gambling or pornography to the extent that a person stops carrying out his or her routine activities.
"Many of the issues of problematic internet use is due to lack of parental monitoring and inconsistencies in discipline. Parents should, therefore, supervise the activities of the adolescents and also introduce other pleasurable activities.
"They should also encourage their children to increase social interaction in the real world rather than spending time in the virtual world," Rachna Bhargava, a clinical psychologist at AIIMS, said.
"Number of people visiting the AIIMS Behavioural Addiction Clinic with complaints of internet addiction have doubled since the last two years," she said.
Pratap Saran, professor of Psychiatry at AIIMS, explained that internet addiction is often associated with "depression, mood disorders, anxiety and substance abuse", but the causality can be bidirectional which means spending too much time on internet may lead to poor academic performance, and this in turn may lead to depression or mood disorders.
"Similarly, those suffering from depression may find spending time on internet as an alternate source of engagement," he said.
Mr Saran said awareness needs to be generated among the youth and their parents about internet addiction and educate them about the use of internet in a responsible manner.
"Adolescents do not accept that they have internet addiction and require several psycho-educative sessions. They are motivated to take treatment through various techniques," Ms Bhargava said.
Professor R K Chadda, HOD of the Department of Psychiatry and National Drug Dependence Treatment Centre (NDDTC) chief, said 20 to 25 per cent of youth in India suffer from some kind of mental disorder with depression, anxiety, mood disorders and substance abuse being prevalent among them.
The recently-concluded National Mental Health Survey of India had estimated the prevalence of mental disorders in the age group of 18-29 years at 7.39 per cent (excluding tobacco use disorder) and life time prevalence at 9.54 per cent.
About half of all mental illnesses are known to begin by the age of 14 and three-quarters by mid-20s, it had said.
Anju Dhawan, Professor, NDDTC highlighted substance use disorders among the youth.
Not only is the use of Nicotine and alcohol rising in the country among young males and females, newer drugs like 3,4-Methyl- enedioxy-methamphetamine (MDMA), amphetamine-type stimulants (ATS) and glue sniffing have now risen to alarming proportions.
The experts added that due to "changing economy, culture and migration" across the country, street children and those living in shelter homes are increasing in number. They form another important group of young people, who are especially vulnerable in the absence of family support and a stable home.
The group is frequently exposed to drug use, physical and sexual abuse, criminal behaviour and violence, they said.