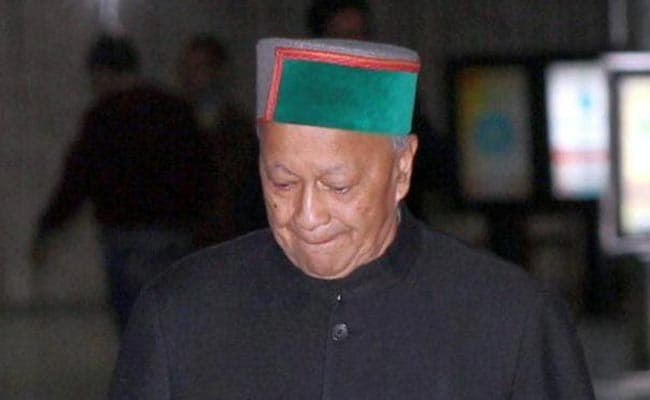 New Delhi:
The Congress today released its second list of seven candidates for the November 9 Himachal Pradesh Assembly polls, withholding the names of its nominees for just two seats including the prestigious Shimla Rural constituency currently held by Chief Minister Virbhadra Singh.
Virbhadra Singh has demanded the party ticket for his son and Himachal Pradesh Youth Congress president Vikramaditya Singh, and has publicly declared that the latter will contest from his seat.
The chief minister has moved to the Arki Assembly seat in Solan district and the party has declared his candidature from there.
The party has also withheld the name of its candidate for the Mandi constituency from where state minister Kaul Singh Thakur's daughter Champa has demanded the party ticket. Kaul Singh Thakur has been fielded from the Darang Assembly constituency.
Tomorrow is the last day for filing of nominations for the election to the 68-member Assembly. The Congress had on October 18 announced its first list of 59 candidates.
According to party sources, the Congress is taking its "one family, one ticket" formula, whereby only one member of a family would be made party candidate, seriously and this is the reason for it not declaring candidates for Shimla Rural and Mandi seats.
In the second list of candidates, the Congress fielded Kewal Singh Pathania from Shahpur and Ashish Butail from Palampur, currently held by outgoing Speaker Brij Bihari Lal Butail, who did not want to contest this time. Ashish Butail is the son of the outgoing Speaker.
The Congress fielded Deepak Rathore from the Theog Assembly constituency, earlier represented by state minister Vidya Stokes. Hari Chand Sharma has been declared as the party candidate from Manali, while Surinder Thakur will be the Congress nominee from Kullu.
The Congress fielded Vivek Sharma from Kutlehar, while Lakhwinder Rana has been fielded from Nalagarh.In addition, the party replaced its candidate from Anni.
Paras Ram will contest from the seat in place of Bansi Lal, whose name was declared in the first list.
The Assembly poll results will be declared on December 18.