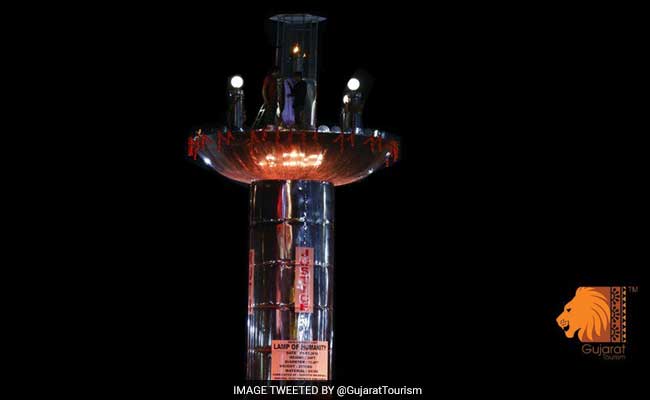 Ahmedabad:
A 34-feet long 'Lamp of Humanity' was inaugurated by Gujarat Chief Minister Vijay Rupani in Ahmedabad as part of the Gujarat Vibrant Navratri 2016 celebrations.
The lamp is made up of stainless steel and has a diameter of 15.8 feet, with the authorities claiming that the initiative has already entered the Guinness Book of World Records, as the 'world's biggest lamp'.
The lamp, which was lighted in the GMDC ground in the city yesterday as part of Gujarat Vibrant Navratri 2016 celebrations, took a year's time for completion.
"Celebration is not just buying things, but doing things that increase our contribution in the economy and also help those poor sisters of ours who are involved in the small-scale business," Mr Rupani said.
Calling for respecting women, he said, "Navratri is the worship of women power. Only that society can progress where women are respected and given importance."
The Navratri 2016 celebrations will last till October 10 and the tourism department is expecting that more than eight lakh people will take part in the event, out of which over three lakh will be foreigners.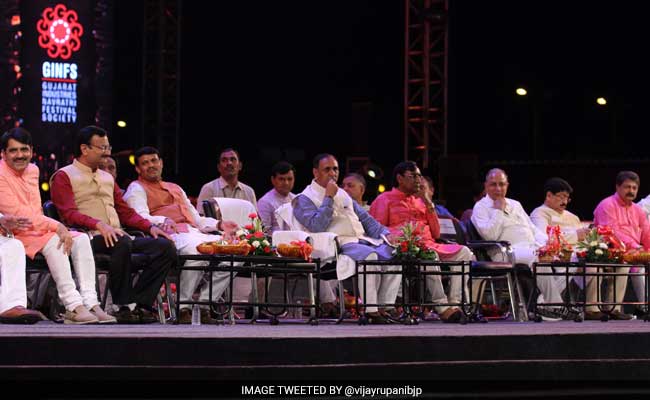 "During the Navratri days last year, over six lakh people came to see the events. This year we are expecting this number to go up. We are expecting over eight lakh people, out of which three lakh will be foreigners," said GanpatSinh Vasava, Gujarat Tourism Minister.
This year, the event has put up pavilions which will showcase major tourist destinations of the state and 25 food stalls which will exhibit food items indigenous to each district of Gujarat like Suttarpheni, Gulabpaak etc.
Over 200 Garba and Dandiya artists performed in the Gujarat Vibrant Navratri 2016 inaugural event on Saturday evening here.
"The man behind the idea to promote tourism to this extent is our Prime Minister Modi. It was only because of his idea that Gujarat's culture is now known to the world," said Kamlesh Patel, Chairman, Gujarat Tourism.
Apart from this, Gujarat is also a host for the 2016 Kabbadi World Championship, to be held between October 7 and 22.