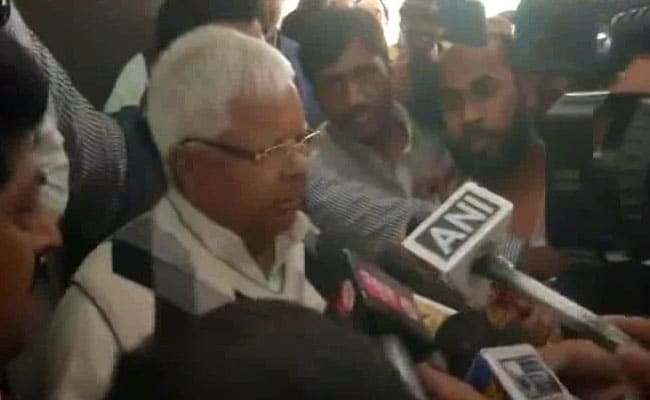 Ranchi:
A special CBI court in Ranchi gave its
verdict today in a fodder scam case
in which former Bihar chief minister Lalu Yadav was an accused. He has been found guilty and was taken into custody soon after the verdict. The sentencing will be on January 3. The case relates to embezzling of more than Rs. 89 lakh from the Deoghar Treasury between 1991 and 1994. The Rashtriya Janata Dal chief has already been convicted in another fodder scam case that cost him his Lok Sabha seat and disqualified him from contesting elections. Huge crowds gathered outside the Ranchi court ahead of the verdict.
Here are the updates on the Lalu Yadav fodder scam case verdict:
For Lalu's conviction, RJD blames 'dirty' politics
Following the conviction of The Rashtriya Janata Dal (RJD) chief Lalu Yadav in Fodder Scam today, party leader Manoj Jha spoke to the reporters and said, the "caged parrot" (as Supreme Court once referred to the Central Bureau of Investigation, or CBI) had been unleashed on political rivals who did not bow before the Bharatiya Janata Party (BJP).
He emphasised that this decision would not weaken the RJD workers' resolve to fight their rivals politically, IANS reported.