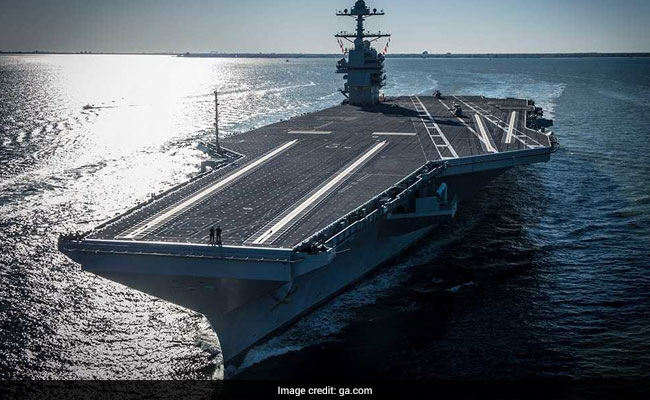 Washington:
The Indian Navy is set to get a new technology from the US which will help launch heavy combat planes from the short runway of an aircraft carrier using electromagnetic force, instead of the old steam-powered catapults, the Trump administration has said. The Electromagnetic Aircraft Launch System or EMALS will be given to India to equip its future aircraft carriers, the Trump administration said.
EMALS is designed to replace the steam catapult systems currently used on
US Navy aircraft carriers
, its maker General Atomics said on its website. EMALS also weighs less, costs less and is likely to be easy on maintenance, but can launch even heavy aircraft.
The decision to give this naval technology to India comes ahead of US Secretary of State Rex Tillerson's visit to India. A formal date of the visit has not been announced. The Trump administration has informed India of its decision to give EMALS to India, people familiar with the matter said.
India had expressed interest to the Obama administration to acquire the new technology developed by General Atomics for use in aircraft carriers planned by the Indian Navy. On Monday, the Trump administration replied it would allow India to use EMALS, people with knowledge of the matter said.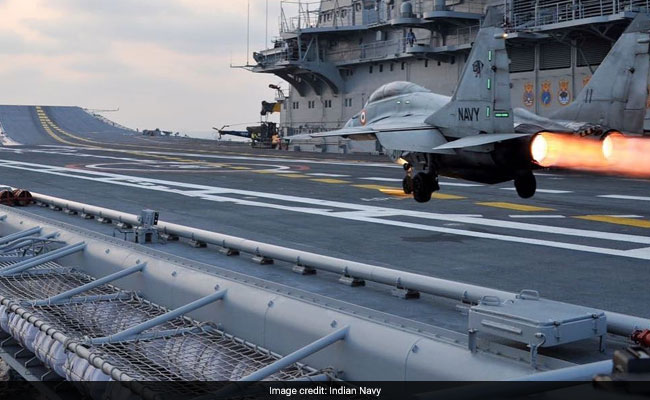 The flexibility of EMALS is such that it can launch a wide variety of aircraft of different weight. General Atomics is planning to open an office in Delhi to support the Indian government's military requirements, Dr Vivek Lall, Chief Executive, US and International Strategic Development, General Atomics, had told news agency PTI earlier.
People familiar with the matter said the US' intention of releasing the advanced naval technology to India before Mr Tillerson's visit is a sign that the Trump administration wants to enhance strategic ties with India. US Defence Secretary Jim Mattis visited India last month.
After releasing a new US foreign policy for Afghanistan and Pakistan, President Donald Trump had asked India to play a
more active role in Afghanistan
. "We appreciate India's important contributions to stability in Afghanistan, but India makes billions of dollars in trade with the United States, and we want them to help us more with Afghanistan, especially in the area of economic assistance and development," the US President had said in August.
(With inputs from PTI)