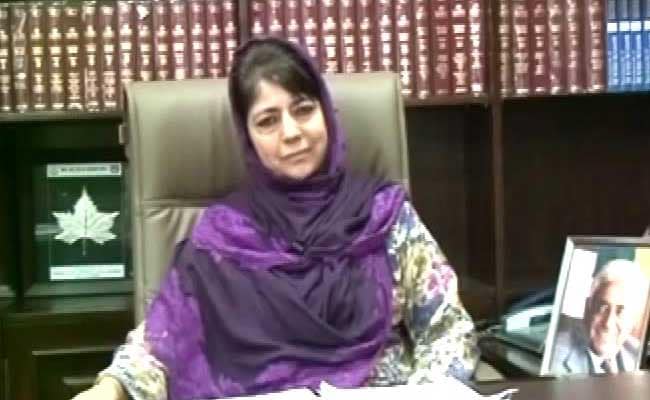 Highlights
Attack aimed at "triggering fresh violence," Mehbooba Mufti said
Jammu and Kashmir is the "worst victim of Indo-Pak hostility", she added
17 armymen have been killed in the terror attack at ary base in Uri
Srinagar:
Jammu and Kashmir Chief Minister Mehbooba Mufti has condemned the dawn terror attack at an army base in Uri, saying it appeared to have been aimed at "triggering fresh violence and creating a war-like situation in the region".
Jammu and Kashmir, she said, has always been the "worst victim of Indo-Pak hostility" and its people have been "paying a colossal price for same for over six decades".
Seventeen soldiers were killed this morning as a group of terrorists infiltrated the army base, lobbed grenades and opened fire.
Government sources say they had infiltrated from across the Line of Control, which is barely 6 km away from the army base.
The army has said the four terrorists - who were killed after a three-hour operation -- were foreign and initial reports indicated that they belonged to Jaish-e-Mohammad, a Pakistan-based terror group. The same group was involved in the attack at the Pathankot air base in January, in which 7 armymen were killed.
The Centre said Pakistan has been fuelling the unrest in Kashmir - triggered by the killing of Burhan Wani on July 8 -- by pumping in terrorists into the Valley. Sources in investigative agencies have also said a great amount of money was being sent from Pakistan.
Ms Mufti conveyed her condolences to bereaved families and said she would pray for the early recovery of those injured in the attack.