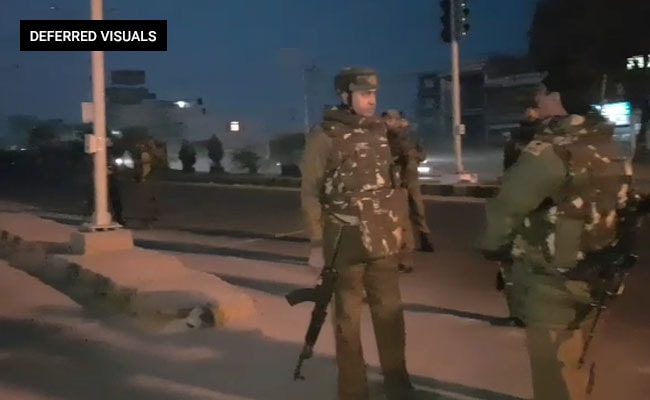 Jammu:
Jaish-e-Mohammed terrorists attacked an Army camp in Jammu early this morning, killing two soliders. Three terrorists were also shot dead by the Army and operations are still on to find any remaining terrorist. The terrorists opened fire at the Sunjuwan Army camp where family quarters are located. Nine others, including five women and children, have been injured, the Army said in a statement. A joint operation by the Army and the police is underway. Terrorists had attacked the same camp in 2006.
Here are the updates on the terror attack at the Army camp in Jammu:
A third terrorist has been shot dead, a senior police officer said. The two soldiers who died are Honorary Lieutenant Madan Lal Choudhary from Kathua district in Jammu and Kashmir and Havildar Habibullah Quereshi from Kupwara, the Army said.

Most of over 150 houses in the complex have been cleared and occupants moved to safety. So far, one JCO and one NCO both belonging to Jammu and Kashmir have been killed in firing and nine others, including five women and children, are injured, two of them being critical, the Army said in a statement. Operations will continue till all the terrorist are apprehended or killed, it said.
A search of the belongings of the two dead terrorists confirmed them to be from Jaish-e-Mohammed terror group, the Army said in a statement. Operations are in progress with extreme caution and restraint to safeguard the unarmed soldiers, women and children in the houses, the Army said.
The Indian Army has killed two heavily armed terrorists in Sunjuwan, the Army said in a statement today. The terrorists wearing Army combat dress were carrying AK-56 assault rifles, large amount of ammunition and hand grenades, the statement said.
"I don't feel it is fit to comment on it since the operation is still underway. But be assured that our forces and jawans are doing their duty. We won't let you hang your heads in shame," Home Minister Rajnath Singh said.
"It is worrisome that an attack took place at Sunjuwan army camp. There was a security lapse," Jammu and Kashmir assembly speaker Kavinder Gupta said.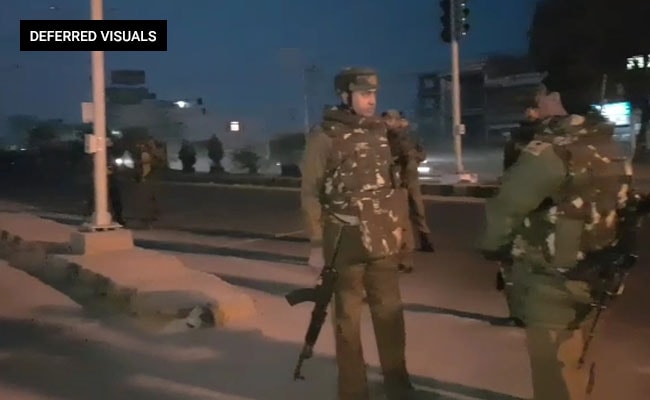 Sunjuwan Army Camp Attack: Soldier Killed In Terror Attack On Army Camp In Jammu
There are many residential pockets around the camp and the forces don't want any collateral damage in the operation. Heavy security has been deployed at all entry and exit points. There were intelligence inputs about possible attacks in the state, and security forces were alert, but there was no specific information that they would strike this station in Jammu. As Jammu is close to the International Border, it becomes easier for terrorists to escape, police said.
"These repeated attacks on army installations and violations on LoC and the International Border need to stop," Congress leader Manish Tewari said.
"Pakistan needs to stop these attacks if they want to maintain ties. War will bring things down for both nations. Pakistan must quit terrorism," former chief minister of Jammu and Kashmir Farooq Abdullah said.
The Army has confirmed that one soldier has been killed and six people have been injured.
"Deeply disturbed by the terrorist attack in #Sunjwan today. My heart goes out to the injured & their families," Jammu and Kashmir Chief Minister Mehbooba Mufti tweeted.