Sitapur (Uttar Pradesh):
The Uttar Pradesh authorities are now using drones and night vision binoculars to track wild dogs which have become a cause of panic in Uttar Pradesh's Sitapur areas At least 12 children have been killed and 6 have been injured after being attacked by them in the last six months. In the last week alone, six kids have fallen prey to these savage canines in Khairabad and adjoining areas. Such is the fear that school attendance has dipped and people have started to move in groups. They also carry rods and axes to fight these feral dogs.
In the recent attack, a 10-year-boy was mauled to death while another was injured by stray dogs on Saturday in two separate incidents.
Sujit Kumar Pandey, IG of Lucknow zone, after meeting all the concerned authorities said that they are planning to launch an awareness campaign where children will be advised to not venture out alone till the time situation is under control.
Teams of 8-10 people will be formed to track the wild dogs and they will also report attacks by dogs. Special teams from Lucknow and Mathura have also been called to control this situation. An ABC centre will also be formed to sterilize these stray dogs, Mr Pandey said.
"A combined team has been set up including the district magistrate, forest officials and police. A drone camera was sent from Lucknow yesterday and we will send a few more if required to map many areas together," Mr Pandey said.

"Secondly, we are trying to include as many villagers as possible. Lastly, to track the areas where movements were noticed, we will use night-vision binoculars to spot the dogs," he added.
Anguished over these incidents, Uttar Pradesh Chief Minister Yogi Aditynath on Sunday took strong cognizance of the incident, and directed officials to ensure that such incidents do not occur in future.
In a statement issued in Lucknow, Chief Minister Yogi Adityanath said, "Effective action should be taken by forming joint teams comprising officials of the police department, animal health department, nagar palika and nagar panchayat. A team of experts from Lucknow and Bareilly should be called, and a probe be done in this regard."
Director of Bareilly-based Indian Veterinary Research Institute (IVRI) RK Singh had told PTI, "Earlier when the abattoirs were operational, the dogs used to get food in form of leftovers. But, with the closure of the abattoirs, there was a shortage of food for the dogs."
"Before this, such aggressive nature of dogs was not reported. And, it would be unfair to call the Sitapur dogs as man-eaters. This is primarily a case of man-animal conflict," he said.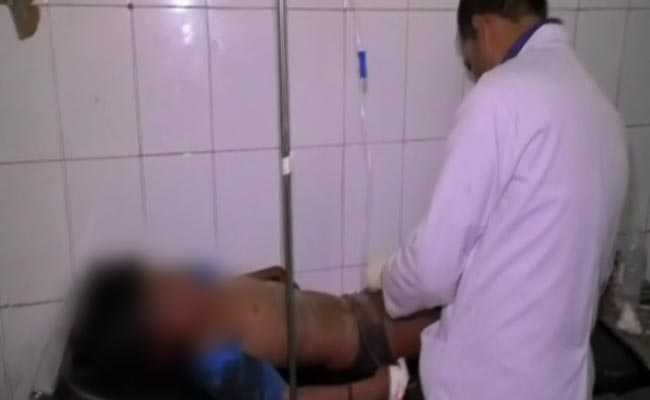 Veterinary doctor Anoop Gautam said, "Due to lack of food, the dogs tend to become more aggressive. Secondly, the nomadic people generally rear dogs to hunt animals. Now, there has been a shortage of food for the dogs and there are strong chances that the nomadic people may have set free their dogs."
The district administration estimates there are around 100 savage dogs, of which 22 have been captured and sent to Lucknow, where their behaviour will be studied, while 15 were killed by villagers.
(With Inputs From ANI, PTI)
Get Breaking news, live coverage, and Latest News from India and around the world on NDTV.com. Catch all the Live TV action on NDTV 24x7 and NDTV India. Like us on Facebook or follow us on Twitter and Instagram for latest news and live news updates.