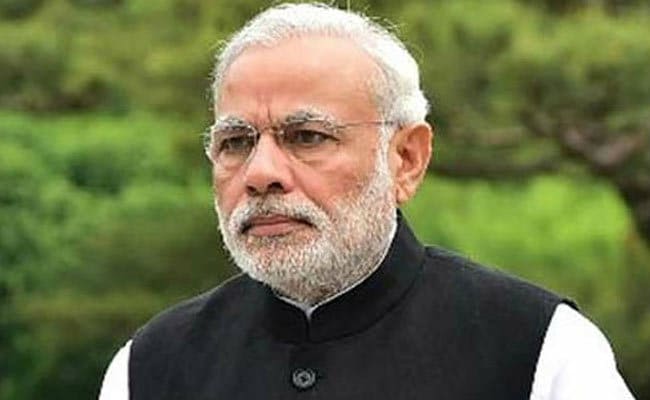 London:
The UK will take up with
Prime Minister Narendra Modi the warning by Moody's Analytics
that there has been a rise in ethnic tensions in India during his maiden visit to the country next week, British Foreign Secretary Philip Hammond said today.
He said Prime Minister David Cameron would take note of the assessment in the context of PM Modi's plans for the development of the Indian economy.
He was responding on being asked whether the topic of ethnic tensions and human rights would figure in discussions.
"We always talk about issues of mutual concern. I am sure Prime Minister Modi will have issues he will want to raise around the Indian diaspora in the UK," Mr Hammond said during a pre-visit briefing at the Foreign and Commonwealth Office.
"...I am sure Prime Minister Cameron will want to ask about some of the issues mentioned (Moody's 'India Outlook: Searching for Potential' report) because they are clearly relevant to Prime Minister Modi's plans for the development of the Indian economy and the opening of India to the outside world and the securing of India's sustainable development," he said.
Moody's has put out and stood by a report stating that there has been a rise in ethnic tensions in India. It had said that Prime Minister Modi must keep BJP members in check or risk losing "losing domestic and global credibility".
The government yesterday tore into what it called "irresponsible and distorted reporting by certain sections of the Indian media" in connection with Moody's Analytics report.
"The government notes with distress that the personal opinion of a junior analyst was passed off as a commentary on India by a Rating Agency by the media to buttress the narrative it wants to portray," an official statement said.
Calling the report the "personal opinion of a Junior Associate Economist employed with Moody's Analytics", the statement said it was "surprising that no due diligence was done" and "readers were not informed" about the difference between Moody's Analytics and Moody's Investor Services.
Such episodes, said the government, "seriously hamper the credibility of the media."
PM Modi begins a three-day visit to the UK next Thursday, during which the UK government has indicated that rather than any one major announcement, there are likely to be a number of smaller and mediums projects to be unveiled.