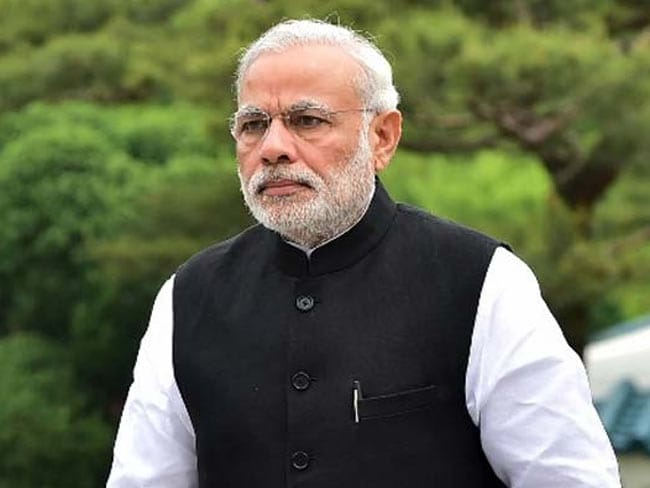 Kolkata:
Eyeing more "senior-level interaction" with India, Turkey is looking forward to Prime Minister Narendra Modi's visit to the country for the G20 Summit scheduled in November.
"Well, we are looking at more opportunities for more interaction at the senior-level and Turkey is looking forward to the visit of the Prime Minister Narendra Modi to Turkey for the G 20 summit," Ambassador of Turkey to India Burak Akcapar told reporters on the sidelines of the release of his book "People's Mission to the Ottoman Empire: MA Ansari and the Indian Medical Mission, 1912-1913", in Kolkata on Monday evening.
On the areas Turkey would like to invest in India, the Turkish Ambassador said, "We are looking at investments in the civil aviation sector, economic sector, tourism sector".
He further stressed that Turkey is also looking into the possible opportunities in the context of the 'Make in India' programme of the Central Government.
"We are expecting ministers of both countries to sign a document to take ahead the centuries-old relationship of the two friendly countries," Mr Akcapar added.
Asked whether the two countries should have built a very strong bond by now, the Ambassador said, "Yes, I think we have lost decades during the Cold War. But the cold war is no more on and the leaderships on both sides have seen the merits of building a strong relationship between the two countries and I think steps are being taken.
"Look at what happened in the first quarter of this year. Madam (Sushma) Swaraj went to Turkey, her counterpart (Mevlut Cavusoglu) came to India, Turkish Deputy Prime Minister (Ali Babacan) came here, our finance minister came here, Gen. VK Singh went there, Railway Minister (Suresh Prabhu) went to Turkey... So there are lot of interaction in just three-four months which says that both the countries are serious towards building a relationship," Mr Akcapar said.
The last Indian Prime Minister who visited Turkey was Atal Bihari Vajpayee 13 years ago, he said.
"We are looking for investments into possible opportunities in the context of Make in India. But no concrete steps have been taken. We are looking forward to getting more information and possible visit from India to explain the objectives to which we can contribute," the Ambassador said.
Turkey can contribute in many respect to the manufacturing capabilities of India, Mr Akcapar said.
"We have a very strong manufacturing segment. Many things that India imports from all around the world are what we actually export to the world. We are also very strong in the infrastructure and construction sectors.
"I think if we can grow together, there are many opportunities in Turkey for India. But we need India to tell the story to the Turkish visiting ministers," he said.
Incidentally, some Turkish companies are currently operating in India.
"Some are doing infrastructure work, some are in textiles and Turkish airlines is a big player. And we are eager to expand investments in the tourism sector," he said.
According to him, "the time has come that both the countries must have a bilateral visit.
"We are also looking forward, not this year may be next year to a bilateral visit under the PMs. I think time has come for a bilateral visit as well and that visit is the very right opportunity to discuss all these issues," Mr Akcapar stated.
On whether PM Modi's scheduled visit to Israel could influence Turkey's friendship with India, the Turkish official said, "I don't think Israel figures in Turkish-India relationship. We have a very concrete agenda with India as a friendly country and there are lot of things to be done between these two friendly countries and any third country does not figure in that."