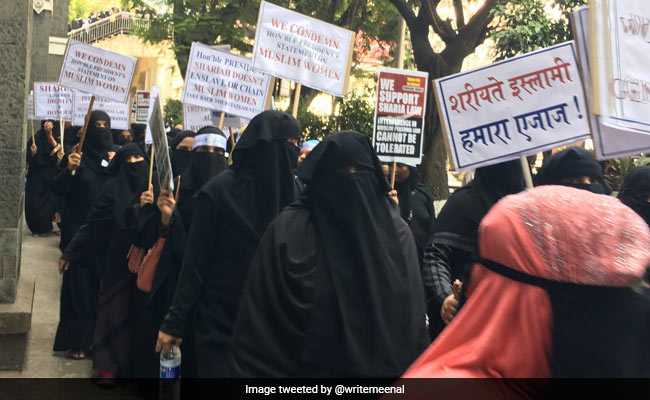 New Delhi:
The cabinet today approved a Triple Talaq ordinance making it an offence after an amended draft bill failed to clear Rajya Sabha in the last session of parliament amid disagreement within parties.
The triple talaq law, officially called Muslim Women (Protection of Rights on Marriage) Bill 2017, dilutes three contentious provisions.
The first change allows only a woman, or a close relative, to file a police case against her husband for instant triple talaq, the Islamic practice that allows men to divorce their wives immediately by uttering the word "talaq" (divorce) thrice.
The second amendment allows her to drop the case if the husband comes around later and they arrive at a compromise.
Here are the LIVE Updates over the Triple Talaq executive order:
The Supreme Court outlawed the practice last year, but Modi's government wants to make it a non-bailable offence carrying a jail term of up to three years, following protests by Muslim women, according to news agency Reuters.

Law Minister Ravi Shankar Prasad told a news conference the cabinet approved the decree because the practice persisted despite the court decision.

In August last year, the Supreme Court ruled unconstitutional a law that allowed Muslim men to divorce their wives simply by uttering the word "talaq", or "divorce" in Arabic, three times, said the Reuters report.