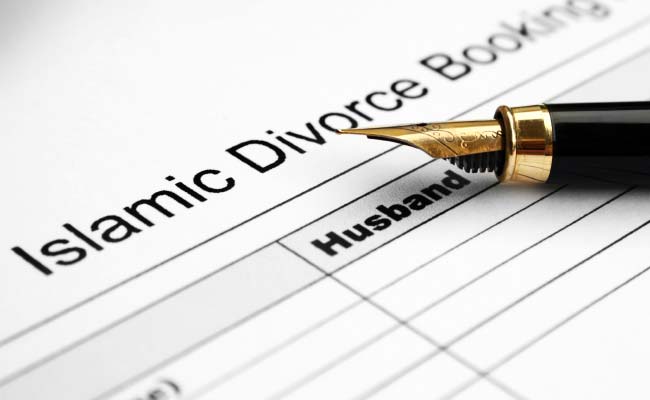 New Delhi:
The government will oppose "triple talaq" divorce in the Supreme Court on grounds that it is against gender equality and "misplaced in a secular country", sources said on Friday.
The court had earlier this month asked the centre to weigh in on the practice allowing Muslim men to divorce their wives by saying "talaq" three times and explain its stand on whether intervening in the law will violate fundamental rights.
Sources say the centre will say in its document that the sanctity of the triple talaq under the Sharia law is completely misplaced in a secular country and is "unfair, discriminatory and unreasonable."
The view, the centre is expected to say, "should not be seen from the point of the uniform civil code but only deals with gender bias".
The decision was reportedly taken at a recent meeting of top ministers including Home Minister Rajnath Singh, Finance Minister Arun Jaitley, Defence Minister Manohar Parrikar and Women and Child Development Minister Maneka Gandhi.
The centre is also likely to say that nearly 20 Islamic countries including Pakistan and Bangladesh have regulated matrimonial laws.
A Supreme Court bench headed by Chief Justice TS Thakur is hearing a batch of petitions on the conflict between fundamental guarantees in the constitution and personal laws in the country.
Triple Talaq has been challenged by women like Ishrat Jahan, whose husband divorced her on the phone. Ms Jahan has argued that divorce through spoken words violates fundamental rights.
In July, based on these demands for the abolition of the triple talaq, the Supreme Court called for a wider debate.
In a previous hearing, the top decision-making body of Muslims in India, the All India Muslim Personal Law Board, told the court that it cannot interfere in religious freedom and "rewrite personal laws in the name of social reform".
The "validity of triple Talaq cannot be decided by a court", the board said.
Campaigners have said that the "triple talaq" practice - which allows Muslim men an instant divorce with Muslim women being divorced via Facebook, Skype and text message - is unconstitutional because it violates the right to equality.