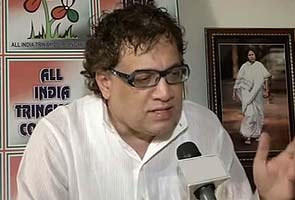 Kolkata:
The ruling Trinamool Congress may have made some mistakes in Bengal since it came to power, but those will be corrected, said Derek O'Brien today, a leader from the party headed by Chief Minister Mamata Banerjee.
"Trinamool has been doing lot of development, and in doing this positive development (in Bengal), Trinamool has made two-three mistakes and we will learn from these mistakes," he said.
Last week, the Trinamool denied that its activists forced their way into Kolkata's famous Presidency University and attacked students and teachers with javelins and sticks, while threatening women would be raped.
Today, Mr O'Brien said that if the party's workers were involved in the rampage, they will be punished. Referring to the chief minister, he said, "If there is violence, if there is hooliganism; she will not take tolerate it. And even if Trinamool workers are involved, that does not absolve them from the guilt."
The violence on campus was described by Ms Banerjee's critics as an installment of vendetta that has been unleashed since she was heckled in Delhi last week by students affiliated to the opposition Left. Mr O'Brien pointed out today that while six to seven people have been arrested for the attack, nobody has been arrested for the violent demonstration against Ms Banerjee in Delhi.
The tension between Ms Banerjee's Trinamool and the Left - a constant worry for Bengal - peaked when a student activist from the Left was arrested during a demonstration in Kolkata on April 3 and died a few hours later. The Left said the 22-year-old was battered by the police. Ms Banerjee said the death was an accident and "a small and petty matter."
Ms Banerjee has also been seen as intolerant of dissent or criticism - a professor who posted cartoons of her on social networks was controversially arrested in 2012.
Follow NDTV for latest election news and live coverage of assembly elections 2019 in Maharashtra and Haryana.
Subscribe to our YouTube channel, like us on Facebook or follow us on Twitter and Instagram for latest news and live news updates.