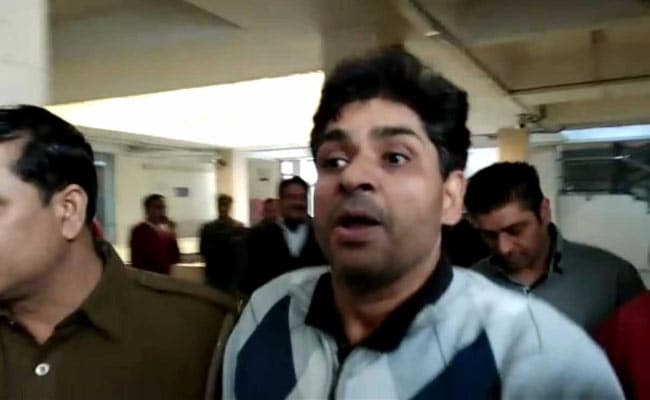 New Delhi:
The Supreme Court today directed former TV anchor and producer Suhaib Ilyasi, who was awarded life term by a trial court for killing his wife 18 years ago, to approach the Delhi High Court for interim bail.
A bench comprising justices L Nageswara Rao and Mohan M Shantanagoudar refused to grant any immediate relief to Ilyasi after his counsel said that high court had on April 26 granted him interim bail for four weeks which expired on May 23.
His counsel said that Ilyasi's appeal against conviction and sentence in the matter was pending before the high court which was schedule to hear the plea on July 4.
He said that on April 26 Ilyasi was granted interim bail for four weeks and the relief should continue till July 4.
"No. You can file a separate application (before high court for interim bail). We are giving you an opportunity to file fresh application for extension of that order (of April 26)," the bench said.
"By an order dated April 26 passed by the high court, the petitioner was granted interim bail for a period of four weeks. He is permitted to file another application for interim bail," the bench noted in its order.
The high court had granted interim bail for four weeks to Ilyasi to enable him to take care of his ailing second spouse.
The former TV anchor was taken into custody on December 16 last year after he was convicted by the trial court.
The trial court had on December 20 last year sentenced him to life term for stabbing his wife Anju to death, saying he had "committed murder and gave it a colour of suicide".
It had also imposed a fine of Rs two lakh on him and directed that Rs 10 lakh be paid as compensation to Anju's parents. The expense would be borne by him.
Anju was rushed to a hospital on January 11, 2000 with stab wounds she received at her East Delhi residence.
Ilyasi, who had shot into fame for hosting the TV crime show 'India's Most Wanted', was arrested on March 28, 2000. Charges were framed against him in the case after his sister-in-law and mother-in-law had alleged that he used to torture his wife for dowry.