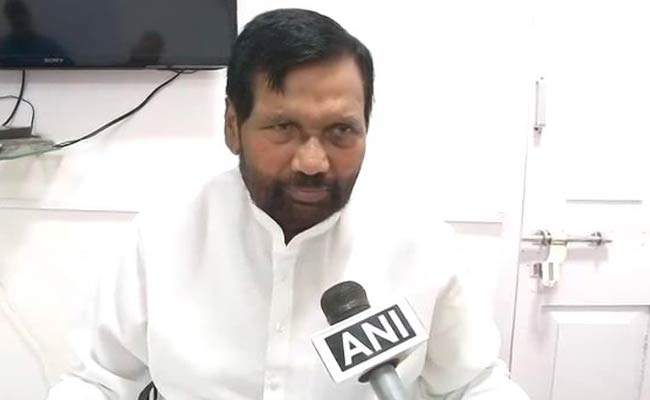 New Delhi:
Union minister Ram Vilas Paswan has welcomed the Supreme Court's verdict on reservation in promotion of government employees who belong to scheduled castes and scheduled tribes, saying it will open the doors for the members of the communities.
"I thank the Supreme Court for its verdict on reservation in promotion to the SC/ST employees in government jobs. The doors that were closed will now re-open," the Dalit leader said.
The president of the Lok Janshakti Party also thanked Prime Minister Narendra Modi for pursuing the matter.
In a major relief to the centre, the Supreme Court today allowed it to go ahead with reservation in promotion for employees belonging to the SC and ST category in "accordance with law".
The top court took into account the centre's submissions that entire process of promotion has come to a "standstill" due to the orders passed by various high courts and the Supreme Court had also ordered for "status quo" in a similar matter in 2015.
The government said there were separate verdicts by the high courts of Delhi, Bombay and Punjab and Haryana on the issue of reservation in promotion to SC/ST employees and the top court had also passed different orders on appeals filed against those judgements.
"We will say you (centre) can go ahead with promotion in accordance with law," a vacation bench comprising Justices Adarsh Kumar Goel and Ashok Bhushan told Additional Solicitor General (ASG) Maninder Singh, representing the centre.
With inputs from PTI