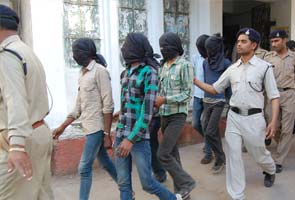 Bhopal:
Madhya Pradesh reported more than 3400 rapes in 2011, the highest in the country. Last month was another shocker as a 39-year-old Swiss woman was gang-raped and her husband beaten up while they were camping near a forest.
The BJP government in the state believes spiritual discourse is the answer to the spate of sexual offences against women. Chief Minister Shivraj Singh Chouhan has seconded the idea.
Home Minister Uma Shankar Gupta told NDTV, "The value system of people in the state is eroding. The police are doing their work efficiently, but their role is only after any incident. We will try to bring a psychological change in the society through debates and sermons by religious leaders."
The Congress has shot down the campaign even before it kicks off in 50 districts.
"Taking the help of babas and intellectuals will not create awareness against rape. It's the government and police's job to check rape cases," said Congress spokesperson Manak Agarwal.
Women's rights groups too are sceptical. Roli Shivhare, an activist, says, "These babas will not be of much help as they are part of a patriarchal society. They will only advocate curbs on freedom of women."