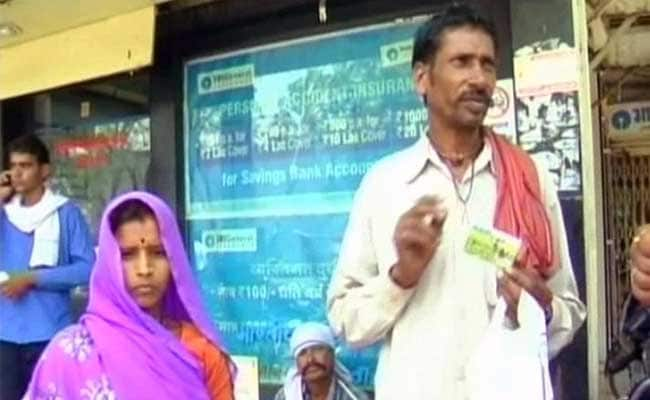 New Delhi:
Withdrawals from zero balance Jan Dhan accounts will be limited to Rs 10,000 a month for now, the Reserve Bank of India said today, calling it a move to "protect innocent farmers" and others from money laundering after the notes ban.
Banks can allow withdrawals beyond Rs 10,000 only after establishing the genuineness of cases and documenting them in records.
The move comes on the back of reports that after the ban on Rs 500 and Rs 1,000 notes on November 8, aimed at clamping down tax evasion, dormant accounts opened in nationalized banks under the Pradhan Mantri Jan Dhan Yojana were suddenly flush with cash.
Reports from various states suggested a spurt in deposits of the banned currency notes in accounts that were activated in a hurry.
Prime Minister Narendra Modi announced the Jan Dhan scheme in 2014 as a big step towards financial inclusion and banking services for millions.
After the notes ban was announced, deposits in Jan Dhan accounts soared sharply by around Rs. 27,200 crore in just 14 days. Deposits in over 25 crore Jan Dhan accounts crossed the Rs. 70,000 crore mark. On November 9, the deposits in these accounts were at Rs. 45,636 crore.
PM Modi warned on Sunday that those using poor people to park their illegal money would be punished under a stringent law dealing with 'benami' or proxy transactions.
"I would tell such (unscrupulous) people that to reform or not reform is your wish. Following the law or not is your wish - that the law will take care of. But please don't play with the life of the poor. Don't do anything due to which, when there is an investigation, the name of the poor comes on record and he gets into trouble because of you," he said.