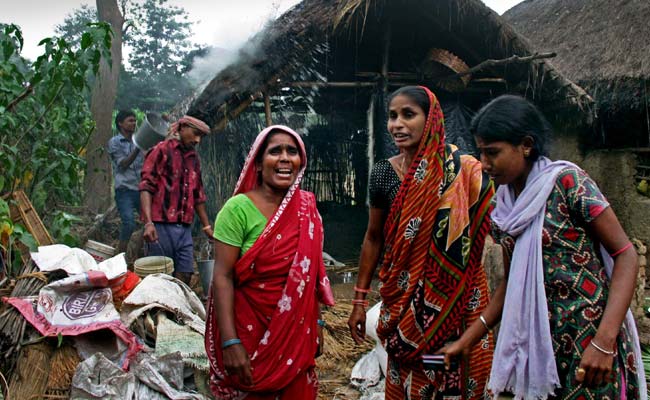 Birbbhum:
Three persons were killed and nearly a dozen injured in violent clashes on Monday in West Bengal's Birbhum district, between suspected supporters of the ruling Trinamool Congress and the BJP.
Footage on channels showed scores of armed assailants running through paddy fields in a village and firing country-made guns indiscriminately. Several people suffered bullet injuries; three of them reportedly died at a local hospital. Many houses were also set on fire.
No arrests have been made so far, with both the Trinamool and the BJP accusing each other for the violence.
Questions are being raised on the alleged failure of the police to contain the violence. Police personnel allegedly did not enter the village till at least two hours after the firing.
The area had been witnessing tension over the last few days.
On October 24, a police party was attacked with bombs, sticks and bricks when they raided Chakmondola village, seven kilometres from the site of yesterday's clashes, following reports of bombs hidden at a health centre. The same team had earlier seized several plastic drums full of crude bombs from a nearby village.