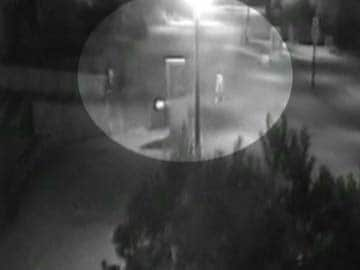 Melbourne:
A third Australian teenager was today charged with brutally attacking and robbing a 20-year-old Indian student here who suffered serious head injuries in the incident.
A 17-year-old boy was charged with intentionally causing serious injury, assault in company and robbery for the attack on Manrajwinder Singh on Sunday in Birrarung Marr.
He faced a children's court and was remanded in custody to reappear on Tuesday, Victoria Police said in a statement.
Earlier, two teenagers - a 17-year-old Sydenham boy and a 16 year-old St Albans boy - were charged with assaulting Singh, who remains in an induced coma in a hospital here after being bashed up by eight thugs.
Singh, in Australia to study accounts, was bashed up by thugs in Birrarung Marr near Princes Bridge, as he and two other friends waited for a train.
He suffered serious head injuries in the incident.
The offenders, perceived to be of African appearance, assaulted Singh by kicking him on the head and hitting him with a stick.
The third arrest in the case, a 15-year-old Ascot Vale boy has been released and is expected to be charged on summons.
A search is on for four others believed to be involved in the incident.
The police have appealed to the public for any information to contact them.
Earlier today, the 16 year-old St Albans boy was granted conditional bail after the court was told that the boy was assisting the police in the case.
He was granted bail on the conditions he would not associate with co-accused and abide by a nightly curfew at home with his parents, who were in court, The Age reported.
Yesterday, the 17-year-old Sydenham boy, said to be part of a gang which targeted people of Indian appearance, was denied bail on the grounds that he would be a danger to the public if released.
The court was told the 17-year-old is a member of a gang of youths known as 'KYR' - an acronym for 'Kill Your Rivals' - who terrorise vulnerable people and Indians.