Chennai:
Well-known Carnatic vocalist TM Krishna and three others - Sofia Ashraf, author Perumal Murugan and Shital Sathay have released a musical video celebrating the right to privacy affirmed by the Supreme Court recently. Called The Privacy Song, the album also challenges the Aadhar card system being increasingly made mandatory for government services.
The 10-minute song with four separate acts begins with the powerful English rendition by rapper Sofia Ashraf on privacy and the intrusion through the ID system. Sofia had earlier released a rap song 'Kodaikanal Won't' highlighting the mercury pollution in the hill station of Kodaikanal in Tamil Nadu.
For The Privacy Song, TM Krishna renders a Hindi composition stressing the Right to Privacy and challenging the need for Aadhar.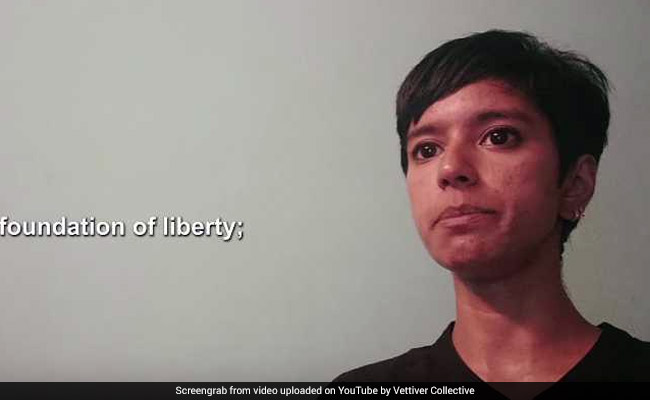 He told NDTV: "The privacy judgment is without doubt one of the most important and beautiful constitutional judgements in recent history. We felt there was a need to celebrate it and communicate its essence to every Indian. Privacy matters to every Indian citizen. In our view, the core of the judgment puts a much-needed question mark on Aadhaar and hence this song directly challenges Aadhaar."
Reading a poem on what appears to be his traumatic experience when fringe groups demanded a ban on his novel, author Perumal Murugan shares the intrusion of privacy by police in the name of security. They, he claims jotted down every single movement inside and outside his house.
The song ends with a Hindi performance by Shital Sathay and group who call the Aadhaar card a "farce".
Watch the song below: