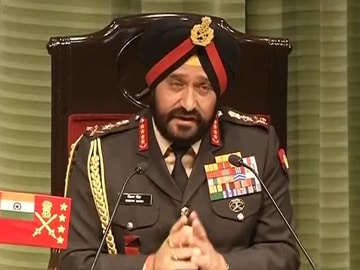 New Delhi:
Thai Chief of Defence Forces Gen Tanasak Patimapragorn today met Army Chief Gen Bikram Singh as the two sides discussed the ways of further strengthening their military ties.
"The CDF is an extremely important position not only in the Thai Army but also in the overall power structure in Thailand. Important strategic facets of common concern and issues of convergence on security were discussed," an Army press release said.
He had arrived in India on a four-day visit on June 28 and is accompanied by a nine-member delegation.
The visit by the Thailand Chief of Defence Force assumes special significance in the light of enhanced defence cooperation between the two countries and India's growing relationship with Thailand.
The general discussion with Indian authorities covered a wide range of issues including overall security situation, regional issues and steps to further the defence engagement between the two nations.
"The visit by the high-powered delegation led by Gen Tanasak is bound to cement our bilateral relations as Thailand constitutes the strategic bridge between South and South East Asia and is vital in the development of peace and prosperity in the region," the release said.