Mumbai:
Former media executive Indrani Mukerjea, arrested for allegedly killing her daughter Sheena Bora, had an
overdose of anti-depressant drugs
not prescribed to her, Mumbai's J J Hospital has said, quoting forensic lab reports.
Indrani Mukerjea, 46, was on Friday admitted to the state-run hospital where she was brought in a
semi-conscious condition
from her prison cell at the Byculla Jail in south Mumbai.
After being admitted, she underwent a series of medical tests to ascertain the reason of her illness.
"
The reports of her urine sample
showed a significant increase in the level of benzodiazepine, a class of anti-depressants," a doctor from the J J Hospital said, quoting reports of the Forensic Science Laboratory at Kalina submitted last night.
"The medicine prescribed to her is amitriptyline, which is an anti-depressant, but it certainly does not belong to the benzodiazepine class of drugs," he said.
"How she had an overdose of it (benzodiazepine) will be investigated by the police. Though doctors prescribe the medicine, it is always administered by the jail staff," he said.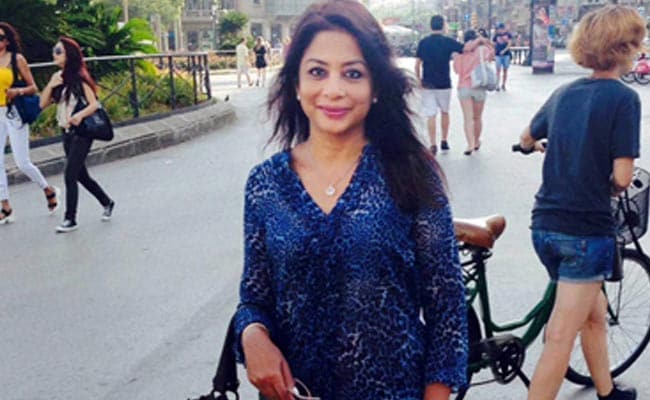 Another doctor said that an overdose of amitriptyline, which was
prescribed to Indrani Mukerjea
, can be fatal. But, she had an overdose of another anti-depressant that was neither prescribed to her nor is fatal in case of overdose, he said.
J J Hospital's medical superintendent Dr Sanjay Surase said that Indrani Mukerjea was now better and taking oral feed.
"She is much better today. She is communicating and taking oral feed. She is being treated for fever and pneumonia," he said.
The city-based Hinduja Hospital also submitted its report in this connection yesterday, and mentioned an 'overdose' but did not quantify it.
A doctor from the J J Hospital said Indrani Mukerjea's urine samples were also sent to the Hinduja Hospital.
The private hospital's report has also confirmed a significant presence of the anti-depressant drug benzodiazepine, the doctor said.
The doctors at Hinduja said the presence of a high amount of benzodiazepine in Indrani Mukerjea's samples implies that she consumed the anti-depressant drug in a large quantity, he said.
In October 2015, Indrani Mukerjea was taken to the J J Hospital from the Byculla women's prison in an unconscious state due to suspected drug overdose.
If a patient is on an anti-depressant drug, the level of benzodiazepine in urine is about 200 in a normal case. However, in case of Indrani Mukerjea, its level in her urine sample was 2,088 at that time and it was mentioned in the report submitted by the Hinduja Hospital in 2015, a doctor of the J J Hospital said.
The state prisons department had earlier ordered a detailed inquiry into the case of possible drug overdose by Indrani Mukerjea, the former co-founder of INX Media, who is facing trial in her daughter Sheena Bora killing case in which she is the prime accused.
Sheena Bora was allegedly killed and her body disposed of
in a forest in the adjoining Raigad district in April 2012, according to the police.
Indrani Mukerjea, her former husband Sanjeev Khanna and driver Shyamvar Rai were arrested for the crime.
Shyamvar Rai later turned an approver
(prosecution witness) in the case.
Get Breaking news, live coverage, and Latest News from India and around the world on NDTV.com. Catch all the Live TV action on NDTV 24x7 and NDTV India. Like us on Facebook or follow us on Twitter and Instagram for latest news and live news updates.