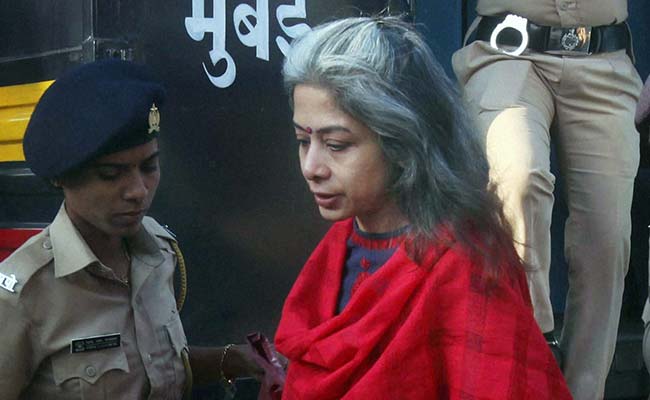 Mumbai:
State-run JJ Hospital authorities today said a "basic-level provisional diagnosis" pointed to a drug overdose in the case of Indrani Mukerjea, who was arrested by the police in August, 2015 for allegedly killing daughter Sheena Bora.
Indrani Mukerjea was brought to the JJ Hospital at around 11.15 pm on Friday from the Byculla Jail in south Mumbai in a "semi-conscious" state and was admitted to the Critical Care Unit, doctors said.
Dr Sudhir Nanandkar, Dean of JJ Hospital, said, "Presently, the basic-level provisional diagnosis is of a drug overdose. It was said that she was on anti-depressants, but it has not been confirmed. We are awaiting a report on blood, urine and stomach wash from the Forensic Science Laboratory. We should get it by tomorrow. An X-ray of her lungs has shown a patch and an MRI (magnetic resonance imaging) of her brain has shown some micro-infarcts (localised area of dead tissue due to failure of blood supply). She has fever."
He added that as on today, Indrani Mukerjea's condition had improved, she was conscious, obeying commands and her blood pressure was stable. "She is not on life-support system. She is responding to the line of treatment of our physicians," Dr Nanandkar said.
He added that Indrani Mukerjea, 46, was administered medicines orally by the jail guards at the stipulated intervals.
Doctors at the hospital said the medicines were not placed in Mukerjea's hand nor was she allowed to store them.
"The circumstances under which an overdose might have taken place have to be investigated by the police," one of the doctors said.
Indrani Mukerjea's daughter, Sheena Bora, 24, was abducted and killed on April 24, 2012 allegedly over a financial dispute and her body disposed off in a forest in the adjoining Raigad district, according to the police.
Indrani Mukerjea, her former husband Sanjeev Khanna and driver Shyamvar Rai were arrested for the crime. Rai later turned an approver (prosecution witness) in the case.