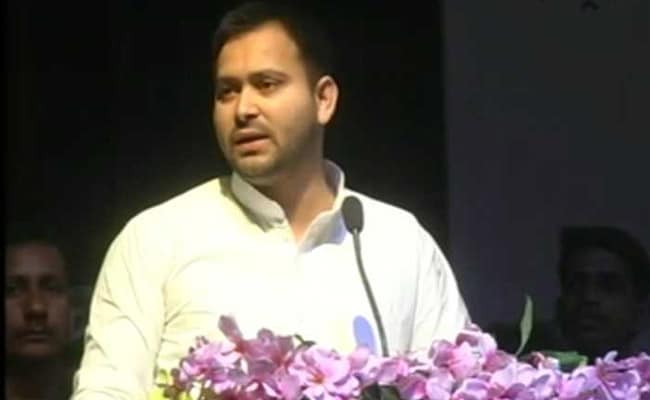 New Delhi:
Challenge Accepted, Prime Minister Narendra Modi tweeted to cricket skipper Virat Kohli's tagging him on a fitness campaign this morning. The response has inspired more challenges -- from the opposition.
Bihar leader Tejashwi Yadav, who played cricket before his plunge into politics, has tweaked the challenge to target PM Modi and list what he believes are the government's failures.
While we have nothing against accepting fitness challenge from @imVkohli . I urge you to accept the challenge to provide jobs to young, relief to farmers, promise of no violence against dalits & minorities. Would you accept my challenge @narendramodi Sir?

— Tejashwi Yadav (@yadavtejashwi) May 24, 2018
Soon, Congress leader Randeep Surjewala joined in with a series of tweets. So did his boss Rahul Gandhi:
Dear PM,

Glad to see you accept the @imVkohli fitness challenge. Here's one from me:

Reduce Fuel prices or the Congress will do a nationwide agitation and force you to do so.

I look forward to your response.#FuelChallenge

— Rahul Gandhi (@RahulGandhi) May 24, 2018
Dear PM,

Pl accept the #FitnessChallenge to-

1. Restore the economic fitness of common man by reducing the ruaway prices of Petrol/Diesel as you fleeced ₹10 Lakh Cr in 4 years by raising exise 11 times.

2. Restore the Job Fitness of young by giving 2 Cr jobs as promised.
1/2

— Randeep Singh Surjewala (@rssurjewala) May 24, 2018
2/3
Dear PM,

Pl accept the #FitnessChallenge to-

3. Grant MSP Fitness of Cost+50% Profit to India's farmers as you promised.

4. Anti Corruption fitness by bringing back ₹80 Lakh Cr of Black Money from abroad as you promised & punishing the corrupt in ur Govt for various scams

— Randeep Singh Surjewala (@rssurjewala) May 24, 2018
3/3
Dear PM,



Pl accept the #FitnessChallenge of-

5. National Security Fitness by stopping Pak sponsored terrorism & Chinese incursion in Doklam,next to Arunanchal Border and elsewhere.

Nation must come first.

Pl forego the media stunts & accept the 'Governance' challenge.— Randeep Singh Surjewala (@rssurjewala) May 24, 2018
The political heir of veteran politician Lalu Yadav, Tejashwi Yadav has been managing the Rashtriya Janata Dal since his father was jailed in January in a corruption case. The 28-year-old is rapidly carving out his own niche with tart tweets and sharp ideas to repeatedly take on the BJP.
Last week, after the Karnataka Governor Vajubhai Vala invited the BJP to form the government as it was the single largest party, Tejashwi Yadav claimed that his party then, deserved a shot at power in Bihar. He even said he would meet the Bihar Governor to ask for his due.
His tweet prompted the Congress to follow suit and triggered a flurry of visits to Governors in several states by the party and Tejashwi Yadav's Rashtriya Janata Dal.
Yesterday, the Bihar leader was part of the massive opposition gathering at the oath ceremony of HD Kumaraswamy, the new Chief Minister of Karnataka.
The fitness challenge, started by Union minister and Olympian Rajyavardhan Rathore on Tuesday, has taken social media by storm. Virat Kohli, who was tagged by the minister, posted a video of himself doing 20 spider planks and tossed the challenge to three others -- including the Prime Minister.
PM Modi, a practitioner of Yoga, responded this morning, tweeting, "Challenge accepted, Virat! I will be sharing my own #FitnessChallenge video soon".