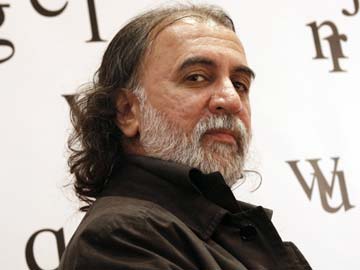 New Delhi:
A week after accusing Tehelka founder Tarun Tejpal of sexually assaulting her in Goa, the woman journalist has resigned from the news magazine.
Mr Tejpal, 50, has been charged with rape by the Goa police.
The journalist said over the weekend that she fears intimidation and harassment by Mr Tejpal's associates. She said a member of Mr Tejpla's family had visited her mother in Delhi and asked what the journalist "wanted" and who was providing her with legal advice.
The journalist, who lives in Mumbai, has not pressed charges in the case, but said she would cooperate with the police investgation that was launched on the basis of a leaked email from her to Tehelka's Managing Editor, Shoma Chaudhary.
(Tarun Tejpal's claim of consensual act discarded by Goa Chief Minister Manohar Parrikar)
Since then, the journalist has said that she's been "deeply disappointed" with Tehelka's response to her complaint.
Mr Tejpal wrote a letter saying he was "offering to recuse" himself from the post of editor-in-chief for six months. In a widely-panned move, Ms Chaudhary accepted that decision.
In a note of apology sent to the journalist. Mr Tejpal expressed his regret for attempting "a sexual liaison" with her despite her "clear reluctance."
The journalist fiercely contested his descriptor, denouncing him for trying to pass off sexual molestation as "sexual liaison." She said this was "a clear misrepresentation of facts and an attempt to obfuscate the truth."