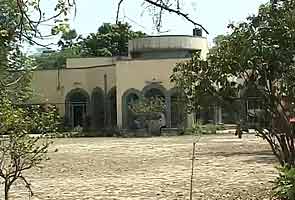 New Delhi:
Shanti Bhushan, former Law Minister and a frontliner in the India Against Corruption campaign, has been found guilty of evading taxes worth Rs 1.3 crore. He will also be fined Rs 27 lakhs.
The case relates to stamp duty that Mr Bhushan was asked to pay on a home he had bought in the Civil Lines area of Allahabad. Documents about the transaction said the house located in the heart of Allahabad - was sold for a lakh. Mr Bhushan had paid a stamp duty of Rs. 45,000. The family that sold the house to the Bhushans admitted that after an initial dispute over the sale, the case was settled amicably.
The Assistant of Stamp Duty in Allahabad, Dr K P Pandey, said Mr Bhushan has been found guilty of evading stamp duty. The property and related taxes had been grossly under-valued, he said.
While the department says the stamp duty and interest on non-payment has accrued since the property was purchased in 1965, Mr Bhushan claims that only a deed was drawn up in that year and the same has been executed in 2010.
Mr Bhushan in a press statement, said, "This order of the Stamp Collector is totally illegal and contrary to the law clearly laid down in AIR 1986 Allahabad 107 case. Section 47A which deals with evasion of Stamp Duty and has been applied by the stamp collector is not even applicable in this case."
"This order has been clearly made under political pressure and even the stamp collector had told the counsel of Shanti Bhushan that there is a lot of Political pressure in this case. This illegal order will be challenged in the HC through a writ petition," the statement adds.
Mr Bhushan and his son, activist-lawyer Prashant, are members of Anna's core group. Mr Bhushan co-chaired drafting committee for the anti-corruption Lokpal Bill with Finance Minister Pranab Mukherjee. The panel paired five ministers with 74-year-old Anna and his nominees. The idea was to include civil society's point of view in ground-breaking legislation to combat graft among politicians and civil servant. The experiment collapsed with bitter public exchanges between the ministers and the activists. Finally, both teams drafted separate versions of the Lokpal Bill. The government introduced its version for consideration in parliament.
After review by a parliamentary committee, the Lokpal Bill was passed by the Lok Sabha late in December. However, the government which is in a minority in the Rajya Sabha dodged putting the Bill to vote there, provoking fierce criticism. Ministers say the Bill will be brought once again to the Upper House during the Budget session of parliament.