New Delhi:
A Telugu Desam Party lawmaker, better known for his cosplays outside parliament, grabbed eyeballs this morning after he came dressed as vedic sage Narada, demanding special status for Andhra Pradesh. Much to the amusement of the media and other parliamentarians, Naramalli Shiva Prasad stood in the parliament premises along with his with party colleagues, donning a cutout of Veena, the signature musical instrument of Narada.
Last week, the
66-year-old actor-turned-politician sported the look of a cattle herder
as he continued with his demand.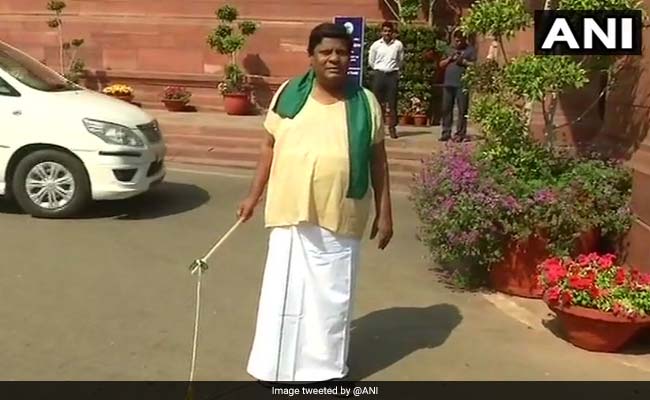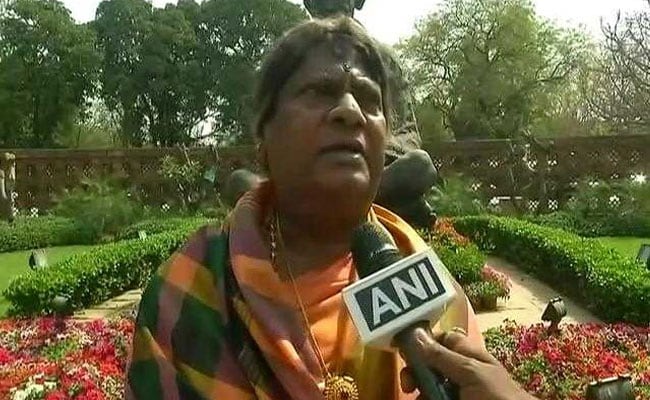 While heated political debates are on in inside parliament, Dr Shiva Prasad's regular one-man fancy dress show provides comic relief during the session.
Earlier this month, he was seen carrying earthen pots full of water into parliament after the TDP pulled out two ministers from the government over the special status row.
Dr Shiva Prasad has in the past dressed up like a fisherman, iconic leader Sardar Vallabhai Patel and Hindu god Krishna.
In 2016, he sat under a tree outside parliament holding prayer beads or a rudraksh.
He called himself the "Sudama" to Prime Minister Narendra Modi's "Lord Krishna"
- inspired by the story of Krishna's penniless childhood friend who met him to beg for help.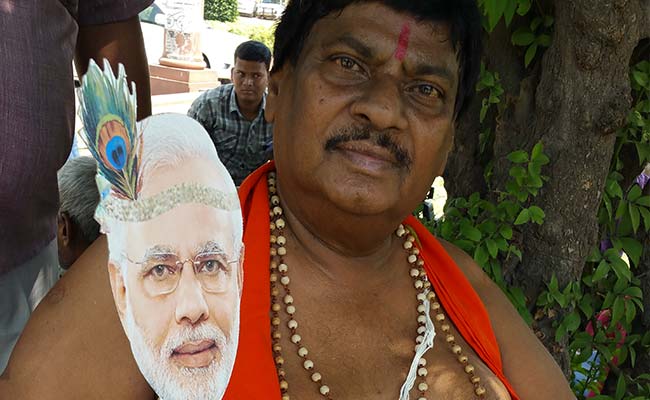 A doctor, he became a lawmaker in 1999 and was a minister in Chandrababu Naidu's cabinet. He has also acted in movies - surprise - and won an award for Best Actor in a negative role.
In the Budget session, Dr Shiva Prasad amused his colleagues and the media by dressing up as a cleric, a Christian priest and finally, as Lord Krishna. Santa Claus, Mahatma Gandhi, TDP founder NT Rama Rao - the lawmaker from Chittoor has gone through many costume changes.