Visakhapatnam:
Highlights
Lawmaker damaged airport property after being denied boarding pass
JC Diwakar Reddy was 28 minutes late for his IndiGo flight to Hyderabad
Earlier, Sena MP was banned from flying for hitting Air India official
JC Diwakar Reddy, the Telugu Desam Party lawmaker who damaged airport property and created a ruckus at the Visakhapatnam airport on Thursday morning after being denied a boarding pass for arriving late, has been banned by IndiGo, Air India SpiceJet and Jet Airways
IndiGo will not allow Mr Reddy on its flights, a top airline official told news agency Press Trust of India on Thursday evening.
IndiGo says Mr Reddy was supposed to board a flight from Visakhapatnam to Hyderabad at 8:10 am, but he reached only 28 minutes before the scheduled departure. According to aviation regulator norms, check-in counters for all domestic flights are supposed to close 45 minutes before departure.
Mr Reddy, 73, was accommodated on the same flight after he allegedly threw a fit of rage and also broke a printer meant to issue boarding passes by the airline.
"I boarded the same flight subsequently," a proud Mr Reddy told NDTV. "Airlines have become like buses. They must have sold their tickets for a much higher price," he alleged.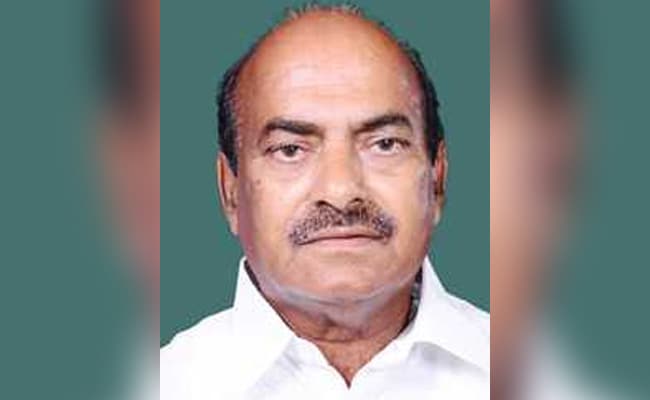 Civil Aviation Minister Ashok Gajapathy Raju, who was also present at the airport at the time, too said the lawmaker had arrived at the airport on time. Mr Reddy and Mr Raju are from the same party, TDP.
The incident comes just months after another parliamentarian, Shiv Sena's Ravindra Gaikwad had beaten up a 63-year-old Air India manager and bragged about it. The incident had prompted several airlines to ban him from flying till he eventually apologized.
The outrage over the assault had led the Civil Aviation Minister to announce rules to ban unruly passengers from flying.
This isn't the first time that Mr Reddy - whose son-in-law Deepak Reddy was arrested last week in a multi-crore land scam in Hyderabad - faces allegations of misbehaving with airline staffers.
Last October, the Anantapur lawmaker was caught on camera creating a ruckus at the Vijayawada airport after he missed his flight, again because he had showed up well after the check-in counter had closed. According to reports, he was alleged to have barged into the Air India office and damaged furniture.
With inputs from PTI
Get Breaking news, live coverage, and Latest News from India and around the world on NDTV.com. Catch all the Live TV action on NDTV 24x7 and NDTV India. Like us on Facebook or follow us on Twitter and Instagram for latest news and live news updates.