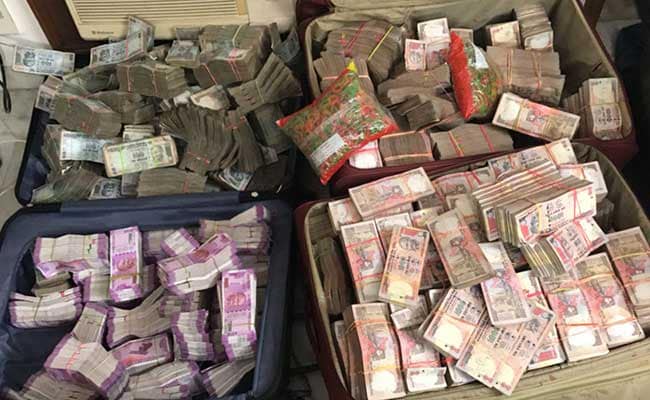 New Delhi:
In raids across the country post the November 8 ban on 500- and 1,000-rupee notes, the Income Tax department has detected over 3,000 crores in undisclosed income. 86 crores have been seized in new notes.
I-T department carried out a total of 677 search, survey and enquiry operations, and has issued over 3,100 notices to various entities on charges of tax evasion and hawala-like dealings for laundering money, official sources said.
Jewellery and cash in old currency worth over 428 crores were seized in the raids. Most of the 86 crores seized in currency were in 2,000-rupee notes, said sources.
"The total undisclosed income admitted or detected as part of this action, till December 19, is more than Rs 3,185 crore," sources said.
The tax department has also referred over 220 cases to agencies like the CBI and the Enforcement Directorate (ED) to probe other financial crimes like money laundering, disproportionate assets and corruption as part of their legal mandate.
Officials said various tax offices in the country and its policy-making body Central Board of Direct Taxes (CBDT) are also coordinating with banks and their regulator RBI as part of these investigations, being carried out to check tax evasion and illegal profiteering leading to black money.
Meanwhile, the headquarters of these probe agencies have issued orders to all their field formations to deposit the new currency, being seized by their officials in operations, in bank accounts rather than keeping it in strong rooms.
"This way the new currency can come into circulation and help banks dispense it to the public," they said.
The I-T department has also asked its field formations to coordinate with local police, also making huge cash and jewellery seizures, to understand the complete modus operandi of black money generation after the demonetisation drive began.