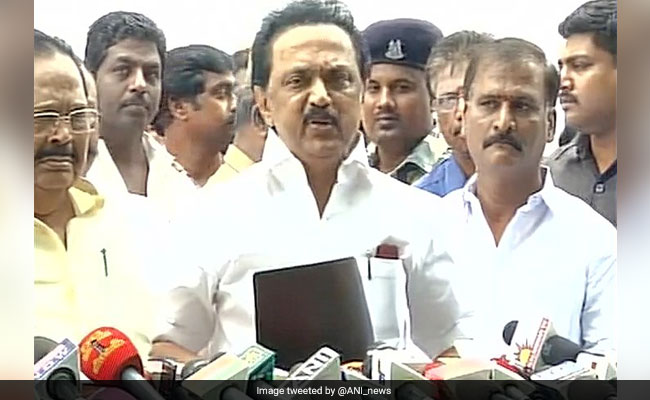 Opposition parties in Tamil Nadu, led by the DMK, have announced a state-wide shutdown on the Cauvery water issue. Congress, CPI(M) and CPI have also extended their support to the bandh. Their main demand is that the Cauvery Management Board should be set up immediately as ordered by the Supreme Court. They have accused the centre of delaying this for electoral gains in the next month's Karnataka Assembly elections.
DMK leader MK Stalin had on Sunday announced a "Cauvery Rights Retrieval Yatra" from the Cauvery Delta region to be held after the shutdown. Prime Minister Narendra Modi, cabinet ministers, who are scheduled to visit the state on 15 April, will be shown black flags, Mr Stalin said.
Kamal Haasan, who has recently floated his political party Makkal Neethi Maiyam, has also accused the centre and other political parties of "diverting the attention of the people from the main issue". Lawmakers from the state also protested in both houses of the parliament in the second phase of the budget session. They stormed into the wells of the houses with placards and shouting slogans on how the centre is diverting from the Cauvery water issue.
Here are the updates of Tamil Nadu shutdown and row over Cauvery water issue:
Vatal Nagaraj heads the umbrella of Kannada organisations that have called for the bandh.

He came down heavily on actors Rajinikanth and Kamal Hassan for supporting the formation of the CMB.

"We will not let the movies of Rajinikanth and Kamal Hassan to be showed in Karnataka.

The two film stars should not come to Karnataka under any circumstances," Mr Nagaraj told news agency PTI.