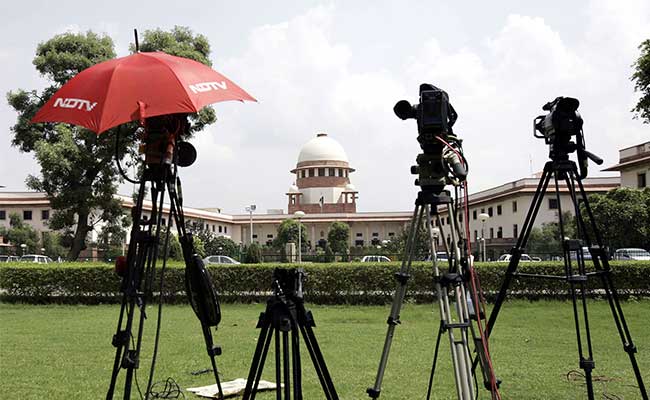 New Delhi:
The CBI will investigate the Vyapam scam in Madhya Pradesh and more than 30 deaths allegedly linked to the job recruitment scandal, the Supreme Court ruled today.
Two days ago, Chief Minister Shivraj Singh Chouhan, whose government has been badly bruised by the controversy, called for a CBI inquiry, attributing his decision to "a wish to honour public sentiment".
The Supreme Court judges today were sharp in their criticism of the Madhya Pradesh High Court, which refused yesterday to rule on whether to reassign the Vyapam inquiry from the Madhya Pradesh police to the CBI. "Instead of taking a decision, the Madhya Pradesh High Court washed its hands off (the case) and put the ball in our court," the court said.
Responding to the order, Mr Chouhan said: "There was a burden in my heart.
I am relieved that the CBI will probe
and get to the truth."
The Vyapam scam is named for a state board that conducts qualifying tests for colleges and jobs as government teachers, doctors and policemen. Lakhs of candidates paid bribes to manipulate the exam process, including hiring proxies to take the test for them. Since 2012, at least 36 people who have died were investigators, accused or witnesses, alleges the opposition Congress.
Mr Chouhan, for years, had rejected the allegation that a state-level inquiry - even one monitored by the High Court - would not be impartial. His call for a CBI investigation came as the Supreme Court agreed to hear petitions asking for the CBI to be entrusted with the probe. The petitioners include Digvijaya Singh, Congress leader and former Madhya Pradesh Chief Minister, and whistle-blowers who say they regularly receive death threats but are determined to prove that the Chief Minister and other top leaders are party to the swindle.
The Supreme Court's decision to order the CBI to examine not just the swindle but the spate of deaths undermines the claim of the former judge who has so far supervised the inquiry. On Tuesday, Justice Chandresh Bhushan told NDTV that the deaths appeared "abnormal but not mysterious" while declaring that there was no evidence of foul play.