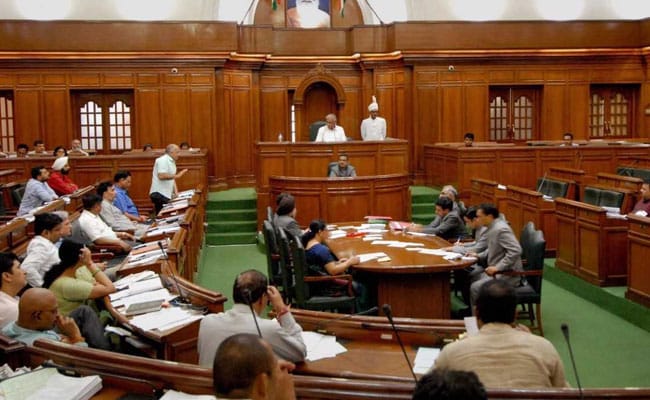 New Delhi:
Election of Delhi's Mayor, scheduled for Thursday, has been postponed as the Supreme Court will now hear the matter on Friday. The decision came after the office of the Delhi Lieutenant Governor told the Supreme Court that it would postpone the February 16 election to a date after February 17.
A bench headed by Chief Justice DY Chandrachud, which posted for February 17 a plea filed by AAP Mayoral candidate Shelly Oberoi seeking early holding of the Mayoral poll, observed that nominated members cannot vote in the election.
"Nominated members cannot go for election. The constitutional provision is very clear," the bench observed, vindicating the Aam Aadmi Party's assertion.
As the top court bench posted the matter for hearing on Friday, Additional Solicitor General Sanjay Jain, representing the office of the LG, said the February 16 election would be postponed to a date after February 17.
The Supreme Court had on February 8 sought responses of the office of the LG, pro tem presiding officer Satya Sharma of the Municipal Corporation of Delhi (MCD), and others, on Ms Oberoi's plea.
Amid a prolonged tussle between the Aam Aadmi Party (AAP) and the BJP, there have been three failed attempts to elect the Mayor.
Delhi Lieutenant Governor VK Saxena had earlier accepted a proposal by Chief Minister Arvind Kejriwal's party to hold the Mayor election on February 16.
The Mayor could not be elected when the councillors met on January 6 and 24, and February 6, due to protests by the BJP and AAP after 10 MCD members nominated by the Lieutenant Governor were allowed to vote.
The Delhi Municipal Corporation Act also says nominated members, or aldermen, cannot vote in house meetings.
Chief Minister Arvind Kejriwal-led AAP has strongly opposed voting rights for the aldermen nominated by the Lieutenant Governor, who was appointed by the Centre and faces allegations of furthering BJP's agenda by trying to hinder the Delhi government's work. The party alleges that these nominated members are inclined to support the BJP.
The AAP emerged as the clear winner in the MCD polls in December, winning 134 wards and ending the BJP's 15-year rule in the civic body. The BJP won 104 wards to finish second, while the Congress won nine seats.
The post of Delhi mayor sees five single-year terms on rotation, with the first year being reserved for women, the second for the open category, the third for the reserved category, and the remaining two again for the open category. Delhi will thus get a woman mayor this year.
This will be the first time in 10 years that the city will have one mayor, following the merger of three divisions of the municipal body last year.