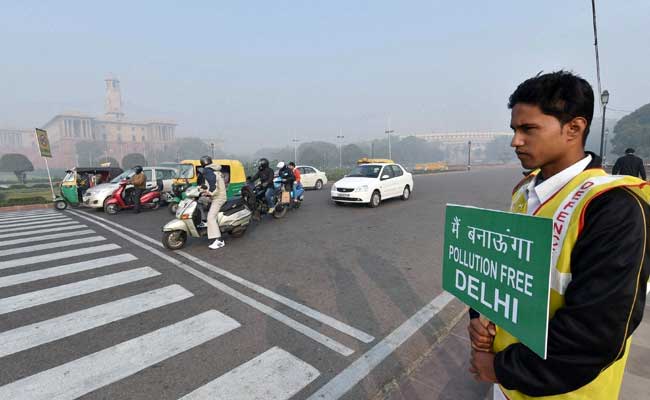 New Delhi:
The Supreme Court today stayed the National Green Tribunal's 2017 order that the odd-even rule must apply to two-wheelers.
Under the odd-even rule, implemented in January 2016 to improve Delhi's air quality, odd and even numbered vehicles were allowed on alternate days. No restriction was imposed on two-wheelers.
Appearing for the Delhi government, Additional Solicitor General (ASG) ANS Nadkarni told a bench of Justices Madan B Lokur and Dipak Gupta that it will be impossible to accommodate people in public transport if odd-even rule applies to two-wheelers as well.
He said the NGT had passed an order on December 15 last year in this regard and they were complying with all directions but want exemption for two-wheelers in the odd-even rule.
On November 11 last year, the green court banned most exemptions - including to two-wheelers, government officials and women in the odd-even rule.
"What is the basis of exemptions if you want to improve air quality," the court had said as the choking smog blanket stubbornly enveloped Delhi. Questioning why the Odd-Even scheme was not implemented earlier, the court said it should come into effect every time Particulate Matter 10 exceeds the level of 500 and PM 2.5 rises above 300 for 48 hours.
The green tribunal had in December last year dismissed the Delhi government's review plea seeking exemption for two-wheelers in odd-even rule, saying such a relaxation would defeat the purpose of improving Delhi's air quality.
With inputs from PTI