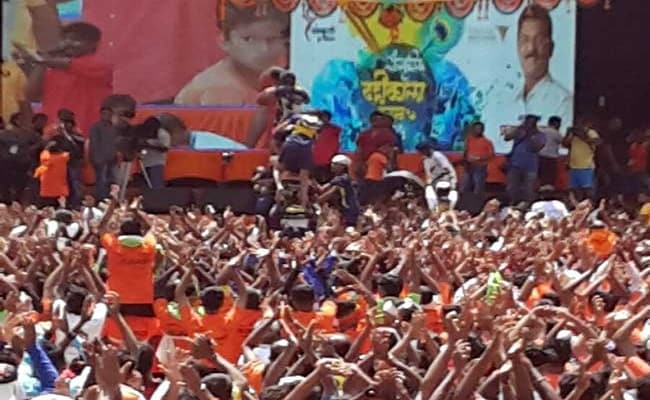 New Delhi:
No one below the age of 18 can participate in the popular 'dahi-handi' ritual of human pyramids the Supreme Court held today, limiting the height of such human pyramids to 20 feet only.
A bench of justices AR Dave and L Nageshwar Rao were hearing a PIL seeking contempt proceedings against the Maharashtra government for its failure to comply with a 2014 Bombay High Court order prohibiting minors from participating in the sport of forming human pyramids.
The Maharashtra government had earlier challenged the high court order in the Supreme Court which had dismissed the government's petition. However since the apex court's orders didn't explicitly mention a ceiling on the height of human pyramids, the state government maintained that the high court order was not applicable anymore. The Bombay High Court had asked the government to get a clarification from the Supreme Court.
Today the apex court clarified that it upheld all aspects of the 2014 high court order and that the government must implement its directions immediately.