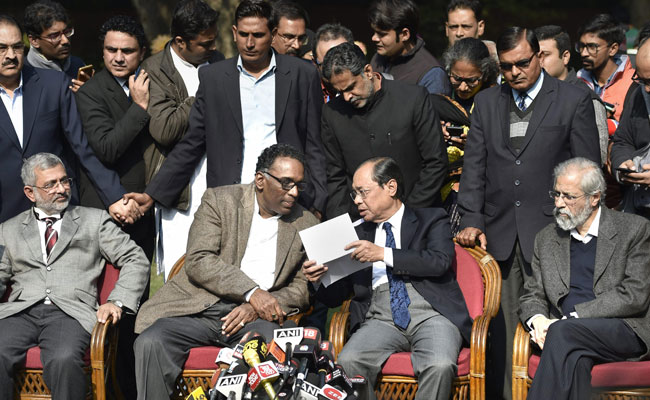 A day after Attorney General KK Venugopal said that the rift between the Chief Justice of India, Dipak Misra, and the four Supreme Court judges who took him on publicly,
has been settled
, the Attorney General told NDTV that he accepts that the judges dispute still remains. Reports said that the rift between the top judges had been settled over tea on Monday morning. But Justices Jasti Chelameswar, Ranjan Gogoi, MB Lokur and Kurian Joseph, who held the press conference,
were not included in the five-judge constitution bench
announced yesterday. The bench will, according to a roster put up yesterday, decide on cases like the constitutional validity of Aadhaar, whether to remove a ban on homosexuality, the restriction on women entering the Sabarimala temple and whether lawmakers should be disqualified the moment charges are framed against them and not after conviction.
Here are live updates on the situation at the Supreme Court: