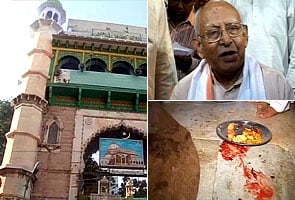 Jaipur:
The Rajasthan government has said says there is strong evidence against senior RSS leader Indresh Kumar in the Ajmer blast case.
Rajasthan Anti-Terror Squad had named Indresh Kumar in its chargesheet on the 2007 blast, setting off a political uproar with the RSS and the BJP accusing the government of playing politics in the name of saffron terror.
But the state Home Minister Shanti Dhariwal has said there is strong evidence against Kumar and he will be questioned soon.
The chargesheet says Indresh Kumar presided over a secret meeting held in Jaipur in which all the key conspirators behind the Ajmer Blast had participated.