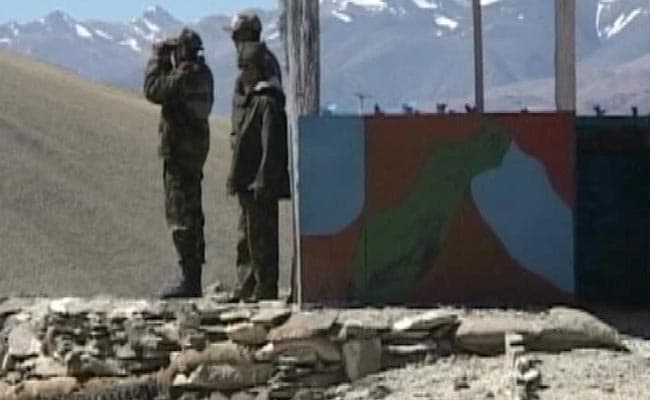 New Delhi:
A stand-off is on between Indian and Chinese troops in the Burtse region of northern Ladakh. Both sides have sent reinforcements, top officials have told NDTV. The stand-off began after Indian troops dismantled a watchtower the Chinese were building close to the mutually-agreed patrolling line.
The Chinese Army, sources told NDTV, was constructing an observation post very close to the agreed Border Patrolling Line. India had objected to the construction a few days ago. The Indo-Tibetan Border Police (ITBP) and the Indian Army dismantled the tower yesterday, triggering the stand-off.
The observation post was being constructed near Burtse, in the Depsang Plains. It was close to two points of strategic importance - the airstrip at Daulat Beg Oldie and the Karakoram Pass. China claims the Depsang Plains as part of its territory, a claim rejected by India.
Daulat Beg Oldie, or DBO, is an Advanced Landing Ground that is the critical supply link to Indian troops at the Siachen Glacier. It is among the highest airstrips in the world. The Karakoram Pass is among the most important land links between India and China, with its significance stretching to the ancient Silk Route.
Sources told NDTV that as of now, troops on either side are within the accepted 'Border Patrol Line'. The alignment of the Line of Actual Control (LAC) is disputed in this area. So, both sides work using the concept of a 'Border Patrolling Line'.
It is also the last point till which either side sends its patrol up to. The alignment is broadly accepted in Lakakh. Nonetheless, there are contentious pockets and the 'Border Patrolling Line' works as the de-facto border.
A senior field commander played down the stand-off and termed it as "routine". "The PLA test our response. We expect the issue to be sorted out locally through a Border Flag Meeting," he told NDTV.