Hyderabad:
Veteran actor Sridevi,
whose sudden death
left the country in shock, was already a celebrated queen of the silver screen in south Indian cinema much before she made her foray into Bollywood and conquered hearts despite the language constraint.
The 54-year-old
died in her hotel bathroom in Dubai
on Saturday evening. Though initially it was thought to be a case of cardiac arrest, postmortem has found that she had accidentally drowned in her bathtub. The report was handed to the family and the Indian consulate today.
For more than a decade, she was the reigning queen in south Indian cinema, especially in Tamil and Telugu movies. While her films with Kamal Haasan and Rajinikanth are some of the best movies made in Tamil Nadu, she was perhaps the only heroine who starred opposite the veteran Akkineni Nageswara Rao ANR and his son Nagarjuna and Telugu biggies like NTR and Chiranjeevi. She has acted in a maximum number of 29 films with actor-hero Krishna.
Sridevi was only four years old when she made her debut in "Thunaivan". Her sparkling eyes and a dazzling smile captured hearts early and she was a sought after child artiste, who played boy and girl with equal ease.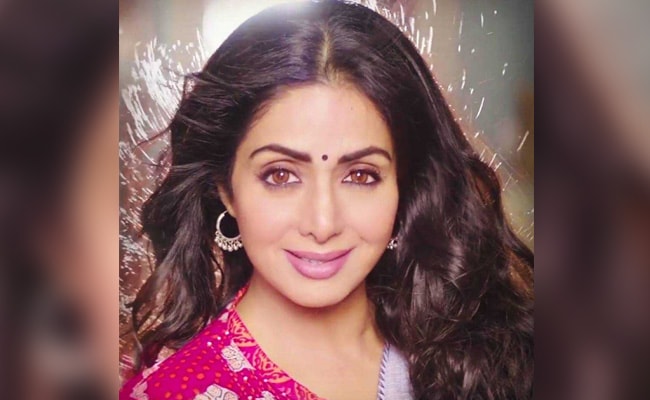 After Jayalalithaa's death, Sridevi tweeted a photograph of herself as a child, sitting on the lap of the former Chief Minister in 1971 film Aadiparashakti, where she played Lord Murugan. Jayalalithaa and Gemini Ganesan played Parvati and Siva.
For her role as Sarada in Malayalam film "Poompatta" in 1971, she won the Kerala state award for best child artiste.
Sridevi was 13 when K Balachander chose her to play the female protagonist in "Moondru Mudichu", where Kamal Haasan played a cameo and Rajinikanth the protagonist. In the story, Rajinikanth allows Kamal to drown in front of her eyes while on a boating expedition. As revenge, she marries Rajini's father to neutralise his overtures.
Recounting the experience of working in her debut film as lead actor, with an already veteran Kamal Haasan and debut actor Rajinikanth, Sridevi told Prakash Raj in a Tamil version of "Kaun Banega crorepati" that she was paid Rs 5,000 for the film. Kamal Haasan was paid Rs 30,000 and Rajinikanth got Rs 2000.
The first scene they shot was of Kamal Haasan drowning. When she slipped into colloquial Tamil during the shot, Kamal Haasan had started laughing and the boat shook because he was holding on to it inside the water, which upset director Balachander.
Bharatiraja's "16 Vayathinile" was another milestone in Tamil cinema, made in 1977, where Sridevi plays an innocent 16-year-old village girl Mayil (Tamil for peacock), who is sexually exploited by a visiting doctor. Kamal Haasan is the ever-loyal "Chappani" and Rajinikanth is Parattai, the village goonda. Two years later, the film was re-made in Hindi as "Solva Saawan" and marked her entry to Hindi cinema as the female lead.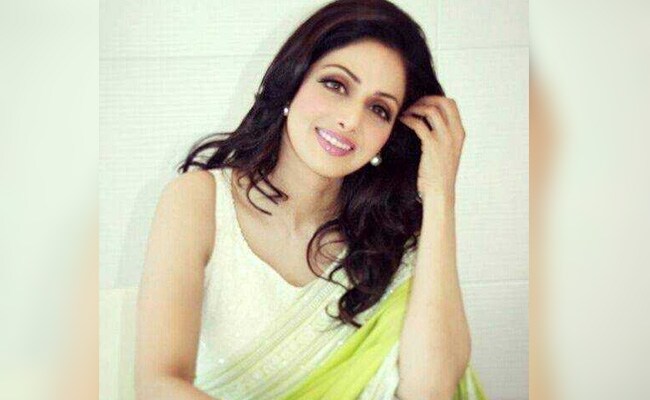 Kamal Haasan-Sridevi-Rajinikanth triangle was a success in several other films as well. She acted in 27 films with Kamal Haasan, which included "Moondram Pirai", where Sridevi suffers amnesia. This was re-made in Hindi as the hugely successful and critically acclaimed film "Sadma".
In the film, Kamal Haasan's character sings a lullaby to the child woman Sridevi. Recalling that, Kamal Haasan, in his message yesterday, said: 'Sadma' song rings in my ears now. I think that (is) favourite lullaby for this talented, beautiful Sridevi. That's our lullaby for her."
Kamal Haasan has said he would often bully her, but respected her for her hard work and brilliant ability to pick up nuances. Their list of successful films is long: "Meendum Kokila", in which Sridevi plays a Brahmin woman who fights to get her husband back, "Varumayin Niram Sivappu", "Sigappu rojakkal", in which Sridevi gets married to Kamal Haasan and realises that he is a killer who suffers from a sexual perversion.
With Rajinikanth, Sridevi has acted in at least 20 films. After her death, Rajinikanth said she had been one of his very few friends. "I have lost her. I am disheartened. It's a big loss... Sridevi was a born actress... Sridevi never got angry with anyone,'' he said.
Get Breaking news, live coverage, and Latest News from India and around the world on NDTV.com. Catch all the Live TV action on NDTV 24x7 and NDTV India. Like us on Facebook or follow us on Twitter and Instagram for latest news and live news updates.