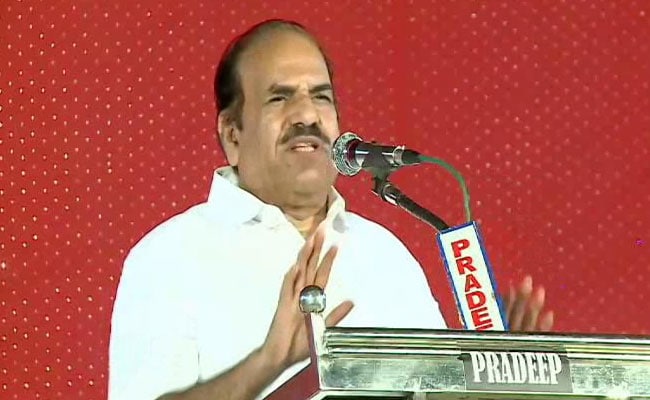 Thiruvananthapuram:
Kodiyeri Balakrishnan, Kerala's top CPM leader who had landed himself in a political storm last year for travelling in a flashy Mini Cooper, appears to have driven right into another controversy. This time, over his son's Audi A8 car that the BJP alleges was bought by "committing financial fraud". The BJP has now written to the enforcement directorate, seeking a probe against Mr Balakrishnan and his two sons for "money laundering".
"He (Mr Balakrishnan) and his sons have amassed huge wealth disproportionate to their known sources of income. His sons are involved in high profile business transactions and are known to be involved in money laundering and hawala transactions," said BJP state general secretary AN Radhakrishnan, in his complaint to the directorate.
A Dubai-based tourism company, Jaas Tourism LLC, has alleged that Binoy Balakrishnan has cheated them to the tune of Rs 13 crore, part of which was a loan taken to buy a 'new vehicle Audi A8. It says, "the Dubai prosecution had declared Binoy Balakrishnan as a wilful defaulter in the UAE".
But today, sources close to Mr Balakrishnan issued to the media a clearance certificate issued by the Dubai police, saying that "Binoy Balakrishan is of good conduct and behaviour". The electronic certificate was issued today on the "individual's request".
"There is no case against my son. If need be, he will take legal recourse. He will answer for himself," said Kodiyeri Balakrishnan said yesterday. Hours later, his son issued a statement denying the allegations, saying there was neither any case filed in his name nor any ban on his travel to Dubai.
"Kerala CPI-M's party state secretary Kodiyeri Balakrishnan's son Binoy Kodiyeri has sullied, defamed and shamed the image of Kerala and India internationally by committing financial fraud to the tune of Rs.13 crore in Dubai, said BJP Spokesperson GVL Narasimha Rao.
Demanding that the CPM leader's son shows up before the Dubai police, Mr Rao said, "The BJP will resort to all possible political and administrative means to ensure that this financial fraud does not go unchecked and unpunished".
For a party that takes pride in its members' austere lifestyle, the CPM had last year suspended Ritabrata Banerjee, a Rajya Sabha member from West Bengal, from the party for two months over complaints about his lifestyle. He was also pulled up by the party for flaunting a Mont Blanc pen and an Apple watch.