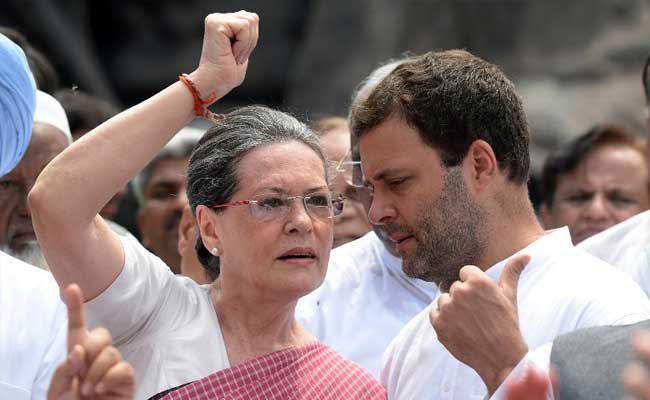 Highlights
Sonia Gandhi, 70, cuts short trip to Himachal after falling sick
Hospitalized in Delhi, party says she's 'under observation'
Is on Congress list of star campaigners for Himachal Pradesh
New Delhi:
Congress president Sonia Gandhi was rushed back to Delhi from Shimla, where she was on a holiday, and has been admitted to hospital.
The 70-year-old is under observation now, said doctors. Dr DS Rana, a top official at Sir Ganga Ram Hospital said, "Mrs Sonia Gandhi was brought to the hospital on Friday evening at 5 pm. She has been found to be suffering from upset stomach."
Congress Vice President and her son Rahul Gandhi tweeted to say Mrs Gandhi had caught a stomach bug and was doing better now.
Ma was in Shimla & caught a stomach bug so we got her back. Nothing to worry, she's much better. Thanks for the tremendous love and concern.

- Office of RG (@OfficeOfRG) October 27, 2017
Himachal Pradesh, one of the few states governed by her party, will choose its next government on November 9. Mrs Gandhi has been listed by her party as one its star campaigners for the hill state. Results will be counted along with Gujarat on December 18.
Mrs Gandhi has been unwell for several years and travels to the US intermittently for treatment, though her party has refused to disclose the nature of her ailment. Rahul Gandhi will replace Sonia Gandhi soon as top boss in the party, she told reporters just weeks ago. Though Mr Gandhi's promotion has been urged by the Congress for several years, it is expected to materialize this year along with overdue internal elections for the party's top decision-making body, the Congress Working Committee.
Last year, while campaigning in Varanasi, which is Prime Minister Narendra Modi's constituency, Mrs Gandhi fell sick and aborted a road trip. She then fractured her shoulder and was moved to hospital for several weeks in the capital.